By Shamseer Jaleel

Former D.S. Senanayake, NCC and National Under 23 cricketer Sampath Perera will be taking charge of the Malaysian National Cricket Team in April as an interim coach. He earlier coached Trinity and is now at St. Anthony's Katugastota and will leave the Island on 20 March. He was originally offered a three-year contract and will make his final decision next month.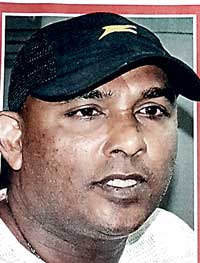 Sampath was the Head Coach at his alma mater D S for five years from 1998, producing a champion outfit in 2003. He took over club coaching at SSC and then moved to NCC. The eight years he spent at Trinity were his best, producing some outstanding players.

The up country team won the All Island Under 19 champions (2011 and 2012), Runner-up (2010 and 2014), All Island One Day Champions (2012), Runner-up (2011), All Island T 20 Champions (2011 and 2012) and All Island best team (2015).

Presently Sampath is with the Katugastota Antonians having produced an under 17 champion outfit in 2017.