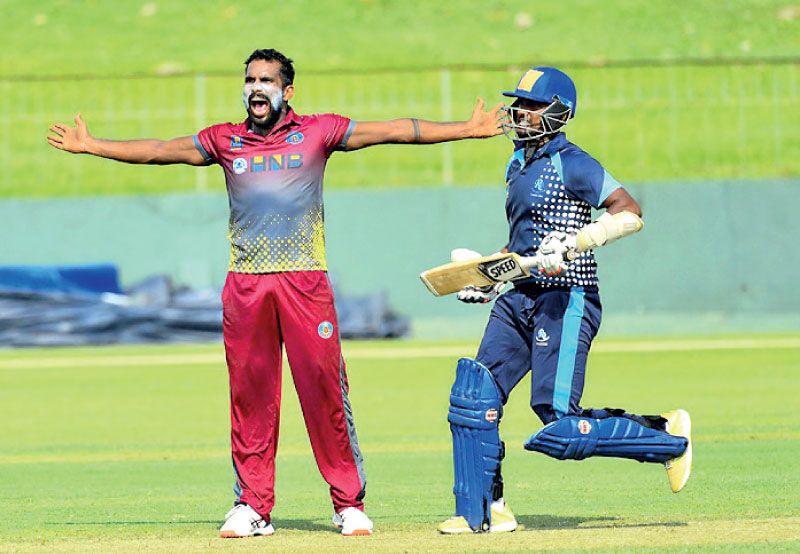 ---
Tournament has to be completed to pick players for LPL Player Draft
---
By Sa'adi Thawfeeq
---
Sri Lanka Cricket will go ahead with the Major League T20 inter-club tournament as scheduled despite the current fuel crisis in the country.

The tournament is scheduled to kick-off on Sunday 22 May with the Groups A and D matches totalling six, at three venues in Colombo – CCC, Colts and SSC. 26 first-class clubs are taking part in four groups.

"As of now we are sticking to the schedule and going ahead with the matches because we need to complete the tournament to pick the players for the Lanka Premier League (LPL) Player Draft," said Tournament Committee Chairman Samantha Dodanwela.

The third edition of the LPL is scheduled to commence in the final week of July.

"We are starting the Major inter-club 50-over on 15 June followed by the Major inter-club league, so till October there will be continuous domestic cricket," Dodanwela said.

The Mercantile Cricket Association (MCA) who had to postpone some of their matches due to the situation in the country have been able to complete the 15 league matches of the MCA Super Premier League 2022 and are in the process of playing the quarter-final games.

In the six-team league, CDB Finance A finished on top with 21 points followed by MODE Engineering (14 points), John Keells Group A (13), Hayleys Group A (8), HNB A (7) and Sampath Bank A (4).

"What I have told the MCA is that they can play the semi-finals and final after we complete the Major inter-club T20 because there are about six days before we start the Major inter-club limited-over," said Dodanwela.