Madrid (Reuters): Real Madrid coach Zinedine Zidane praised Cristiano Ronaldo for his double show of solidarity with Karim Benzema after the Portuguese allowed the Frenchman to take a penalty in the 4-0 win over Alaves on Saturday and asked fans to show him respect.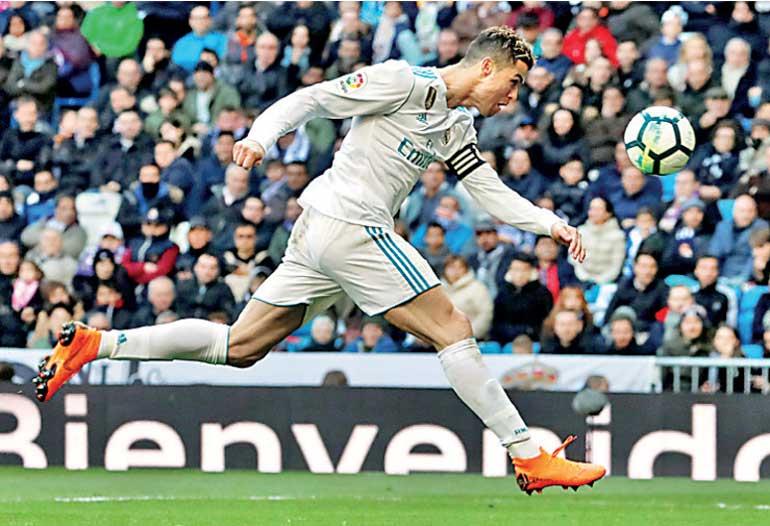 Real Madrid's Cristiano Ronaldo heads at goal - Reuters


Benzema has been one of the main scapegoats for Real's inconsistent campaign and has felt the wrath of the highly critical Santiago Bernabeu faithful on several occasions this season for his wastefulness in front of goal.

Benzema set up Ronaldo's opening goal against Alaves with a stylish backheel and the first thing Real's all-time top scorer did after finding the net was to point towards Benzema, appearing to ask the supporters to show him more respect.

Ronaldo scored Real's third goal after Gareth Bale had struck the second -- also created by a pass from Benzema -- and the Portuguese had a chance to bag a hat-trick when his side were awarded a late penalty.

Instead Ronaldo presented the spot-kick to Benzema, who rounded off the scoring.

"I'm very happy with Ronaldo's gesture. This is a team game and it was a wonderful gesture. Karim played very well and he deserved to score as he contributed so much in our build-up play," Zidane told a news conference. "Cristiano showed true team spirit with Karim, who really deserved a goal. I'm delighted for Karim because he's a phenomenal player," added Real winger Lucas Vazquez.

Five-times world player of the year Ronaldo has not always had a reputation for humility but goalkeeper Keylor Navas said the Portuguese's treatment of Benzema was befitting of his character.