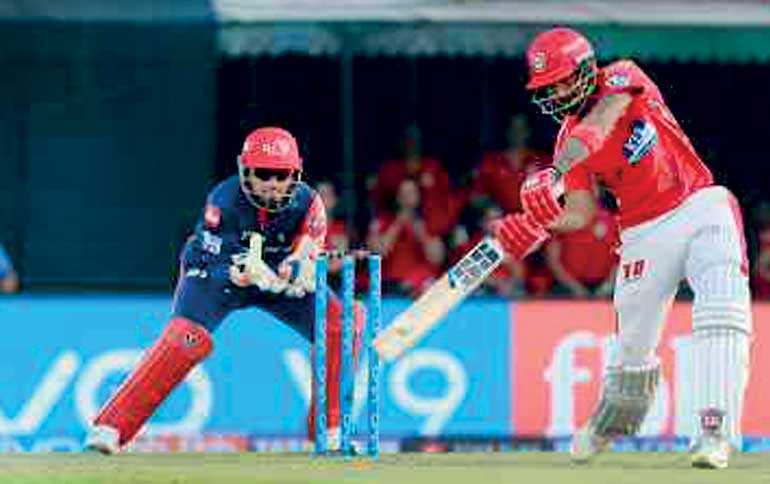 ESPNcricinfo: K. L. Rahul blasted the IPL's fastest half-century to give Kings XI Punjab a rousing start to their 2018 IPL campaign. Rahul razed the Daredevils attack in a brutal performance, getting to the landmark inside three overs and off just 14 balls.

Incongruously, though, Kings XI ended up huffing and puffing to their target of 167. After Rahul's dismissal, Kings XI only managed 103 runs in 84 balls. Such had been the damage inflicted by Rahul that they still ended up winning with seven balls to spare.

All that after Gautam Gambhir, the Daredevils captain, celebrated his return to his hometown franchise with a fighting half-century. Kings XI's spin duo, R. Ashwin and the 17-year old debutant, Mujeeb Ur Rahman, led a strong bowling performance to restrict Daredevils to a total that was just about par.

At 17 years and 11 days old, Mujeeb became the IPL's youngest player ever.

Chief Scores: Kings XI Punjab 167 for 4 (Rahul 51, Nair 50) beat Delhi Daredevils 166 for 7 (Gambhir 55, Mujeeb 2-28) by six wickets.