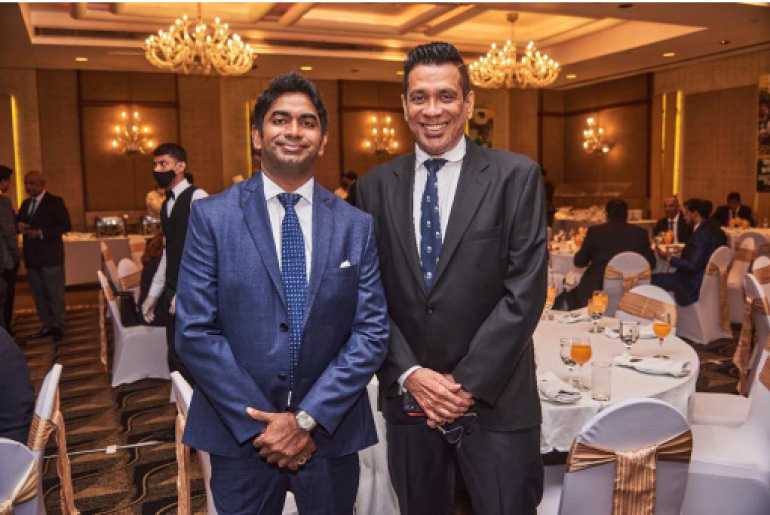 Nishan Premathiratne (left) with Sri Lanka Rugby President Rizly Illias at the AGM held last week
---
The official governing body of rugby in Sri Lanka, at its Annual General Meeting held on Saturday 29 August appointed a new face, Attorney at Law Nishan Premathiratne, as part of its Disciplinary Panel to oversee the disciplinary matters in respect of all aspects of the game.

Former Vice President of Sri Lanka Rugby Rizly Illias was unanimously appointed as the President by its members. The Disciplinary Panel is to be chaired by former Police Sports Club triple champion winner, 1989 rugby captain, Sri Lanka double international and legendary sportsman cum former DIG Hafeez Marso who was also the Deputy Director of the SIS. The panel comprise retired Major General H.M.N. Krishnaratne who has been involved in rugby and a member of the disciplinary panel previously.

Premathiratne, the International Chamber of Commerce (YAF) Sri Lankan representative, primarily engages in commercial and civil law disputes and also in the field of sports law. He has over the years represented sports personalities and sports bodies on various legal disputes.