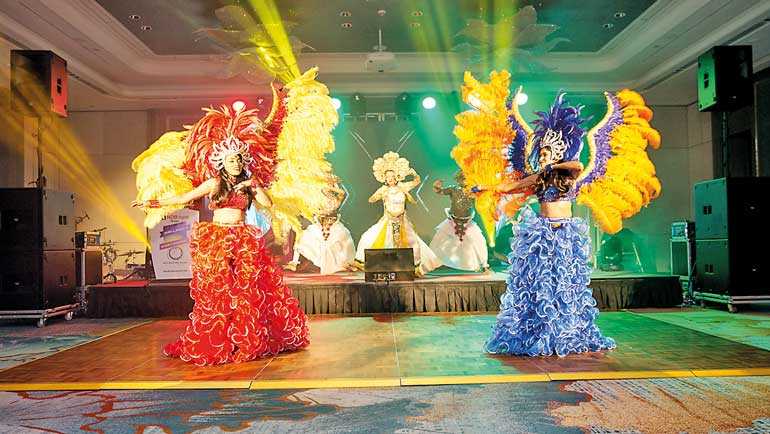 NDB Bank on Tuesday held a night of fellowship and cocktails for the West Indies and Sri Lanka national cricket teams.


As the proud title sponsor for the ODI series with the NDB Bank Cup 2020 and the powered by for the T20 series, the Bank's night of colourful fellowship was graced by both the West Indies Team and Captain Kieron Pollard, the Sri Lanka National Cricket Team and ODI Captain Dimuth Karunaratne, the Sri Lanka Cricket Board as well as the Bank's Senior Management and Privilege and Corporate customers. The night was graced by cricketers both past and present, as well.
NDB Group CEO Dimantha Seneviratne presented the two Captains a memento of appreciation during the ceremony prior to the fellowship.
NDB has, for the past 40 years, fostered economic development assisting individuals and conglomerates alike, paving their financial futures for the betterment of the country. In continuation of this journey and the Bank's commitment to their success, this year, one of NDB's strategic approaches is to focus on supporting and developing sporting activity as a major pillar in brand building endeavours. This will be the first time the Bank is sponsoring an international sports event of this calibre.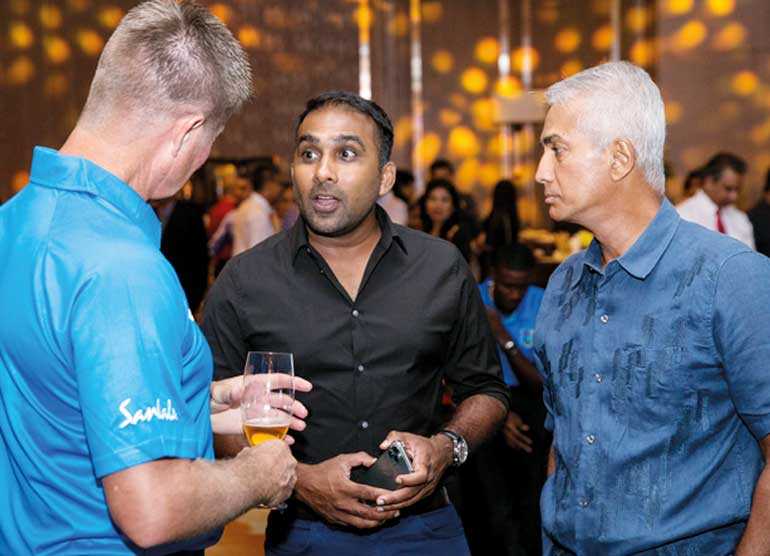 NDB Bank, which is the first and to date the only corporate in Sri Lanka to officially be certified with EDGE Certification (Economic Dividend for Gender Equality) is a premier retail bank with over 113 branches across the island, serving millions of Sri Lankans through a host of financial services. From its inception, the NDB Group which includes NDB Bank, NDB Capital, NDB Investment Banking, NDB Wealth, and NDB Securities has been a catalyst in the development of the nation, strengthening and empowering entrepreneurs, corporates and individuals from all strata of the economy. Customers across all group companies have benefited from the product and service offerings of the NDB Group.