Mohan and Ravin file writ petition but reach compromise with Sports Ministry
Duo to run for Secretary and Vice President
Race for President between Jayantha and Shammi Silva
Ranatunga brothers in fray for Vice President and Secretary posts
By Madushka Balasuriya
In a last minute twist, disqualified candidates Mohan De Silva and Ravin Wickremaratne were yesterday given conditional clearance to contest SLC elections today after filing a writ-petition challenging their disqualification, but Jayantha Dharmadasa remains the frontrunner for the post of President.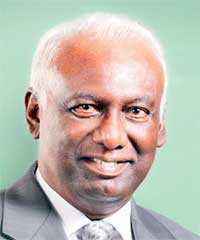 Jayantha Dharmadasa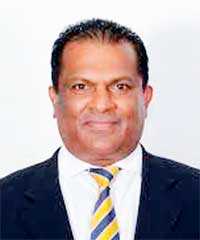 Shammi Silva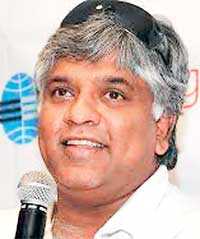 Arjuna Ranatunga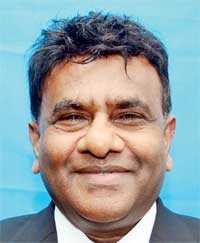 K. Mathivavan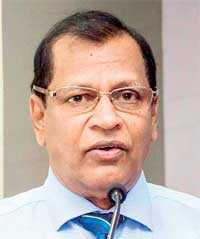 Mohan De Silva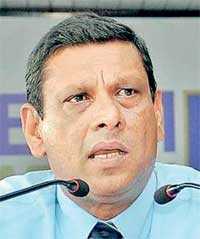 Ravin Wickremeratne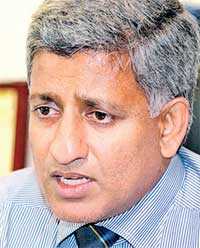 Nishantha Ranatunga
De Silva, who had initially been set to run for SLC President, is now contesting for the post of SLC Secretary, while Wickremaratne, who was initially running for the post of Secretary, is now running for Vice President.

The decision is the latest twist in a long-running battle between Dharmadasa and De Silva, a candidate backed by former SLC President Thilanga Sumathipala, for control of Sri Lanka Cricket.

In the preceding weeks, a Sports Ministry-appointed Election Appeals Committee had ruled that both De Silva and Wickremaratne were ineligible to contest for SLC's election in, what was thought at the time, any capacity.

De Silva and Wickremaratne then responded by filing a Writ Application before courts. As it transpired, while De Silva and Wickramaratne had put their names in the hat for three posts each (President, Vice President and Secretary, and Vice President, Treasurer and Assistant Secretary, respectively), the objections that had been filed against them by Dharmadasa had only asked to rule them out of running for some of the posts. In fact, in Wickramaratne's case, he was also ruled out of the running for Assistant Treasurer, a post he had never applied for at any point.

In light of this, on Wednesday, Sanjay Rajarathnam PC, who represented the Sports Ministry, proposed a compromise of letting De Silva and Wickremaratne run for the elections for the posts of Secretary and Vice President. Even though the two Petitioners agreed to the olive branch, the Writ Petition hearings will continue, with the next round to take place on 21 March.

"Somebody made a mistake somewhere, but I don't know what," said De Silva, when asked for further clarification. "Then we were told in Court that the Sports Ministry had no objection to me contesting for the post of Secretary, or Ravin for Vice President."

"In the end, as we felt that there was no way to get a judgment by the end of the day, and considering the fact that there was an impending danger of ICC suspending SLC's membership in the event of an interim injunction to stop the election, Ravin and I decided to take the most appropriate decision for the larger interest of the game."

The three Petitions will seek to overturn the Appeals Committee's original ruling on De Silva and Wickramaratne's candidacy, while also seeking to challenge Jayantha Dharmadasa's eligibility to run for office - something which could impact voter thinking.


A possible mixed bag?

For the time being, however, Jayantha Dharmadasa is the favourite to be voted in as SLC's next President, though he will have some competition from Shammi Silva, who was the backup Presidential candidate from De Silva's faction.

The running for the other key posts, however, are not as clear cut. Arjuna Ranatunga and K. Mathivanan will be competing against Wickramaratne for the post of Vice President. The post of Secretary, meanwhile, will be a straight shootout between Nishantha Ranatunga and De Silva.

Under usual circumstances, a victory for either Presidential candidate would see voters fall in line and vote in the rest of their respective party members to the remaining positions. However, the looming court case on Dharmadasa's eligibility could see voters hedge their bets, and vote in a mix of candidates in case Dharmadasa is disqualified at a later date.