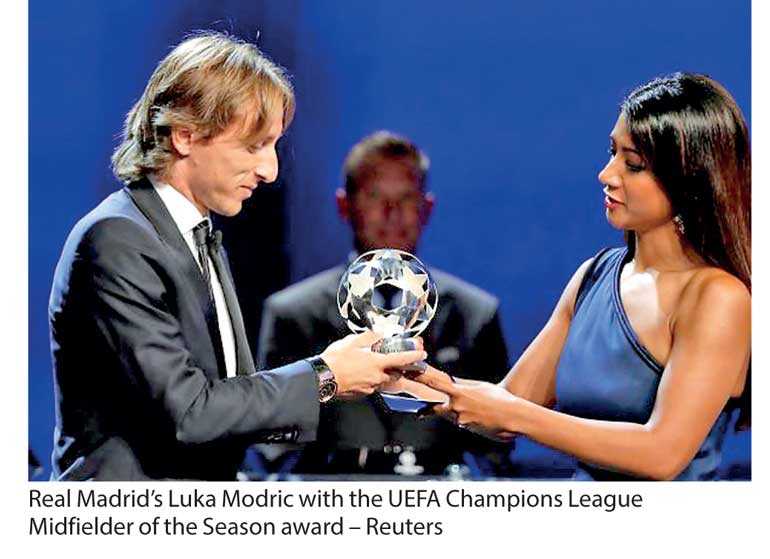 MONACO (Reuters): Real Madrid and Croatia midfielder Luka Modric was voted Player of the Year for last season by European soccer body UEFA on Thursday, ahead of Cristiano Ronaldo and Mohamed Salah with Lionel Messi fifth.

The 32-year-old helped Real Madrid win the Champions League for a third season running and then led Croatia to the World Cup final.

Ronaldo, who was his Real Madrid team mate last season and has now joined Juventus was second, with Liverpool and Egypt forward Salah third.

French World Cup winner Antoine Griezmann of France was fourth, followed by Messi of Barcelona and Argentina.

Modric is only the third player other than Ronaldo and Messi to win the award since it was introduced in 2011.

UEFA said the award recognises the best players who play for a European club, regardless of nationality. Players are judged on their performances in domestic, continental and international competitions.