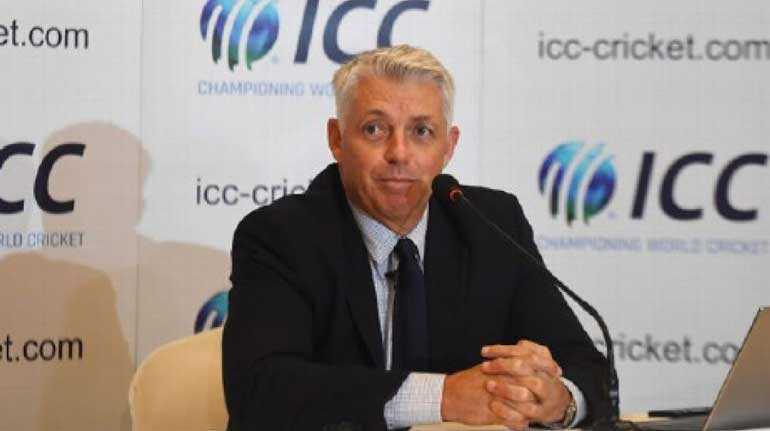 A more equitable distribution of ICC revenues, a wider spread of hosts for global events, pooled broadcast rights, and the sharing of bilateral-series revenues between home and away boards; these are the cures international cricket needs, according to a paper authored by Cricket West Indies (CWI) and to be presented at the ICC's annual conference this week in Dublin.

The proposals are part of "Economics of Cricket", a paper that aims to safeguard the competitive balance of international cricket.

It is the second such document the CWI has authored, after a paper in March, which cautioned against the cannibalisation of international cricket by franchise T20 leagues, and urged a review of the system of No-Objection Certificates (NOCs) that players need in order to play in these leagues.

This paper is far broader in reach. Here are some of the key proposals:

Revisit the ICC's revenue-share model

While the financial model adopted by the ICC last year somewhat levelled the field compared to the Big Three model, the CWI argues that it still falls short of an equitable distribution. The BCCI, for example, is set to receive $ 405 million in the 2016-23 rights cycle, while CWI and five other Full Members will get $ 128 million each.

"Less wealthy cricket nations are disadvantaged by the current ICC distributions model, which has a significant imbalance of distributions and favours already wealthy cricket nations. The gap between wealthier and less wealthy cricket nations is widening and will contribute to less wealthy nations being less competitive, therefore devaluing the international cricket product. The gap immediately expedites the flight of talent away from bilateral international cricket as the less wealthy cricket nations are disadvantaged in funding their professional domestic and national retainer contracts. In the longer-term the gap will widen further as the less wealthy cricket nations won't be able to sustain investment in cricket and player development, infrastructure and administration."

A fairer spread of hosts for ICC events

From 2015 to 2023, seven major ICC events - three World Cups, one Champions Trophy and three World T20s (one of which, in 2021, was originally supposed to be a Champions Trophy) – have been hosted, or will be hosted, by either India, England or Australia (with New Zealand co-hosting the 2015 World Cup).

In the short term, CWI wants ticket revenues from these events to be distributed among all the Full Members, "as is done with broadcast, digital, sponsorship and licensing revenues from such events". In the long term, starting from the cycle immediately following the 2023 World Cup, CWI wants the hosting rights spread more evenly among the ICC's members, and proposes that an Associate Member gets to host every alternate World T20. An IPL payment recognising the unofficial window for the tournament There is no international cricket in April and May in the 2019-23 Future Tours Programme (FTP), which effectively means an unofficial window for the Indian Premier League (IPL). West Indies are one of two Test teams who traditionally have part of their home season in April and May, the other being England.

CWI has argued that the BCCI should make a payment to Full Members who have "agreed not to play" international cricket in those two months.

"Whilst the BCCI, through payment of release fees, acknowledges the need to compensate Full Members for "producing the player", there is no similar recognition of the loss of opportunity experienced by Full Members by giving up two months of the season when they could have played international cricket and thereby earned revenue, or of the additional value added to the IPL by virtue of being played in an exclusive window, with no conflicting content of a similar standard."

Pooling of commercial rights

Much of bilateral Test and ODI cricket will come under the umbrellas of the World Test Championship and ODI League from 2019. The CWI wants overseas broadcast rights to all series falling under the 2019-23 FTP and the title rights to the Test Championship and ODI League to be sold on a collective basis, with the revenues going into an ICC FTP revenue pool and distributed among members, "as is done for ICC events".

CWI has further recommended that 20% of the revenue from domestic broadcast rights earned by home boards also go into this pool. It also wants Full Members to explore the "creation of new communal digital and commercial properties such as an OTT platform, mobile app, fantasy cricket, etc., which can introduce new revenue streams and be similarly distributed among members".