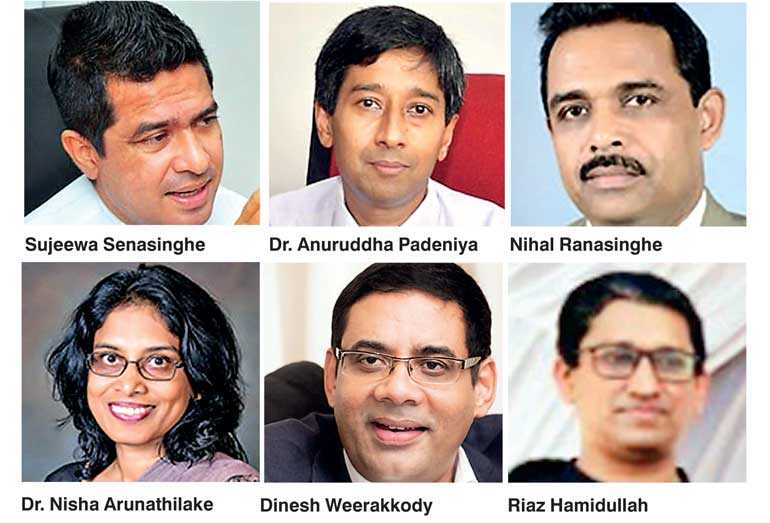 Sri Lanka is increasingly facing domestic labour shortages in some economic sectors and industries. While demographic, social attitudes, expansion of the economy and outward labour emigration is contributing the shortfall, lack of interest in certain types of jobs, competition from other employers, insufficient salaries and payments, lack of qualified people, poor terms and conditions of the job also play significant factors. Shortages are recorded in projects with foreign investments as well as in Sri Lankan-owned companies.

According to the Department of Census and Statistics (DCS), there were nearly half a million vacancies in medium and large scale private sector enterprises in 2017. The hardest to fill vacancies are found in the occupation categories of 'sewing machine operators' (46,576), 'security guards' (45,316) and 'other manufacturing labours' (31,277). These findings are collaborated by industry level studies, which indicate large scale labour shortages in selected industries including the tourism, construction and information and communication (ICT). Moreover, industry level estimates show that the labour shortages are likely to increase over time.

As the labour component is a fundamental input to economic development, the consequences are critical leading to productivity and direct output losses. Acute labour shortages affect growth ambitions and investor confidence. Economic research in other countries suggests unemployment below 5% builds wage pressure as businesses struggle to find suitable candidates. Labour shortages – and the resulting higher costs – make markets inefficient and are a disincentive for investment. In the absence of a clear policy to deal with the issue of labour shortages, industries are adopting different strategies to overcome the problem. Some industries are using foreign workers to fill vacancies.

Notwithstanding economic benefits, labour import to any country is a sensitive issue as its effects and affects will be felt across its social, cultural and economic fabrics with far-reaching consequences. Some of key issues include, loss of job opportunities to own nationals due to cheap labour, threats to social-cultural identity, health and order, ethnic and religious disharmony and national security. Unregulated labour immigration may also lead to illegal immigration, overstaying, abuse of visa condition, risk of human trafficking resulting in loss of public confidence in the immigration system.

Sri Lanka currently has no adequate institutional, legal, policy and operational framework for facilitating and regulating foreign workers to the country. Realising the urgent need in preparing an integrated approach to this important issue, the National Human Resource Development Council of Sri Lanka (NHRDC), CA Sri Lanka and the International Chamber of Commerce (ICC Sri Lanka) has organised a workshop titled 'Bringing Skilled Workers in to Sri Lanka; is it a viable Option?' to formulate a set of policy recommendations for consideration by the Government. Dr. Nisha Arunathilake, will present a research paper titled 'Importing of Foreign Skilled Workers into Sri Lanka; is it a viable option?' and Dr. Utsav Kumar, Senior Economist at ADB will address some of the issues facing Sri Lanka. The workshop will held on 2 October at the CA Sri Lanka Auditorium at 8:30 a.m.

The Chief Guest is State Minister of Development Strategies and International Trade Sri Lanka

Sujeewa Senasinghe while High Commissioner of Bangladesh to Sri Lanka Riaz Hamidullah will be the Guest of Honour and will share the Bangladesh experience. The panel will include:

1. Nihal Ranasinghe, Controller General of Department of Immigration and Emigration

2. Jagath Perera, President, Institute of Chartered Accountants of Sri Lanka

3. Prof. Niranjanie Ratnayake, President, The Institution of Engineers, Sri Lanka

4. Dr. Nisha Arunathilake, Senior Research Fellow, Institute of Policy Studies

5. A. Wimalaweera, Commissioner General of Labour, Department of Labour

6. Dr. Anuruddha Padeniya, President, GMOA

Dinesh Weerakkody, Chairman, NHRDC and ICC Sri Lanka will chair and moderate the session.