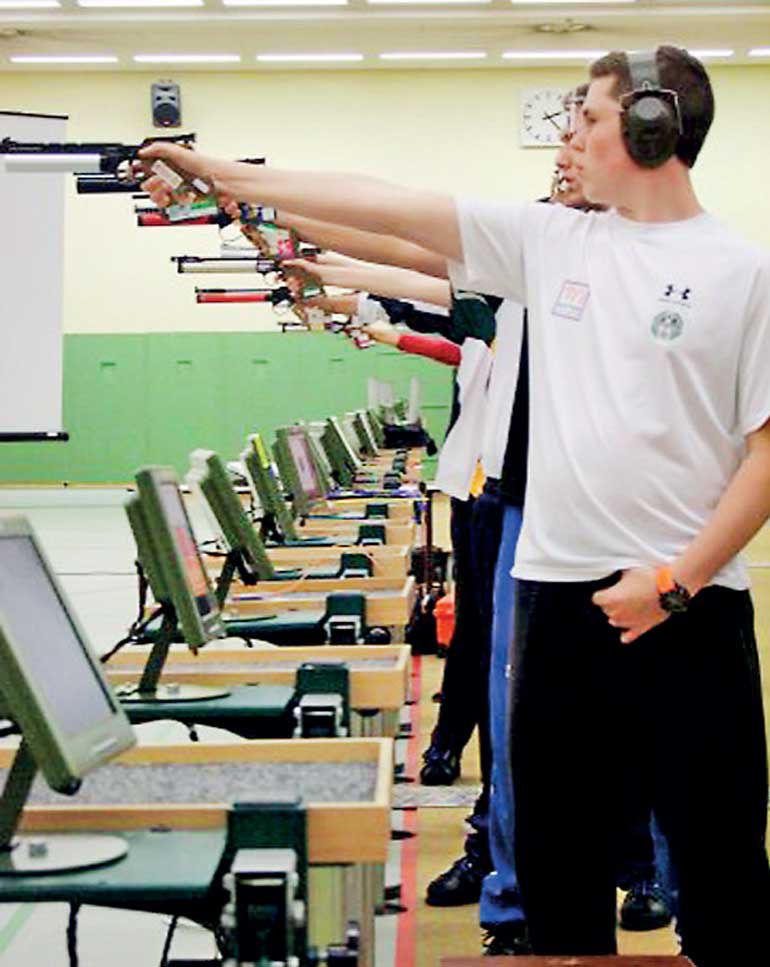 Defending champions Sri Lanka Army, Sri Lanka Air Force and Sri Lanka Navy are yet to decide on their participation at the upcoming NSSF National Shooting Championship 2017 which begins on 18 November at the Naval Shooting Range in Welisara.

The eight-day competition will end on 25 November. A host of teams representing clubs and schools are expected to compete at the national championship this year. Competitions will be held under the Rifle and Pistol categories for the Junior, Youth and Open category for men and women.

Organisers, the National Shooting Sports Federation of Sri Lanka (NSSF) is still in the process of receiving entries but so far the teams from the Army, Air Force and Navy have not yet confirmed their participation.

The most possible reason for these three teams' unavailability is the lack of ammunition as some insiders state. NSSF President Shirantha Peiris stated that the confirmation of the three armed forces teams was still pending. "We expect the NSSF Nationals to be an annual important event for all shooters, for reasons that are important. But we are yet to hear from the three armed forces up to now. Importantly, Sri Lanka Army, as the titleholders should consider it seriously. We expect all of them to take part as it is the pinnacle competition among local shooting tournaments," Peiris explained.

Despite the developments, the NSSF expects over 100 top shooters from clubs and schools to take part in the National Shooting Championship 2017.