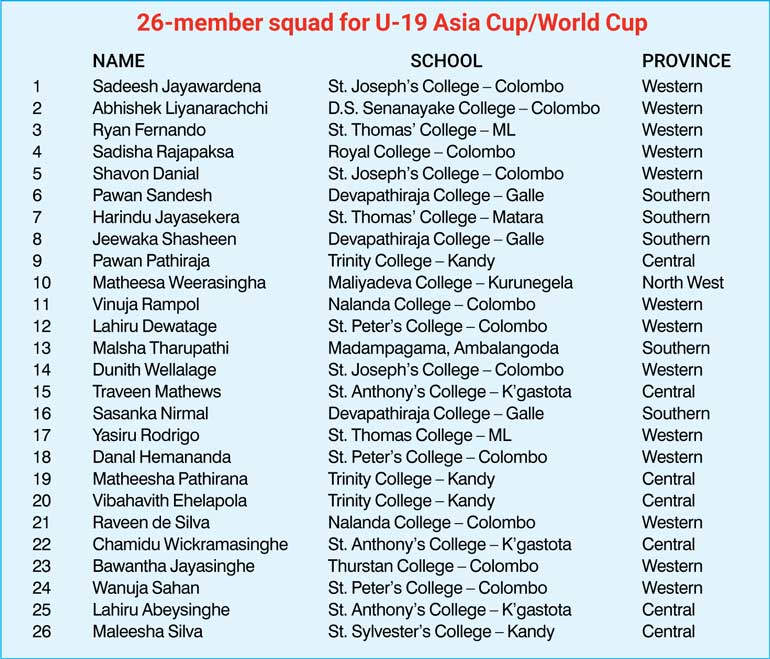 ---
A 26-member Under-19 national training squad of cricketers have been selected to prepare for the upcoming inbound tours, U-19 Asia Cup and the U-19 World Cup.

The National Selectors chose the squad of 26 members out of the 75 players, picked via an island wide talent profiling program conducted by Sri Lanka Cricket (SLC). The talent profiling program was conducted in partnership with the Schools Cricket Association and the Provincial Cricket Associations.

Before the selection of the 26 players, the 75 players underwent a residential training program in Kandy, which consisted of skills training, game education, fitness sessions, and several practice games. The players were divided into five teams, named after the Super Provinces of SLC, covering Colombo (split as North and South), Dambulla, Galle, and Kandy.

Members of the National Selection Committee were present during the entirety of the residential training program, taking a closer look at every individual player before making their selection.