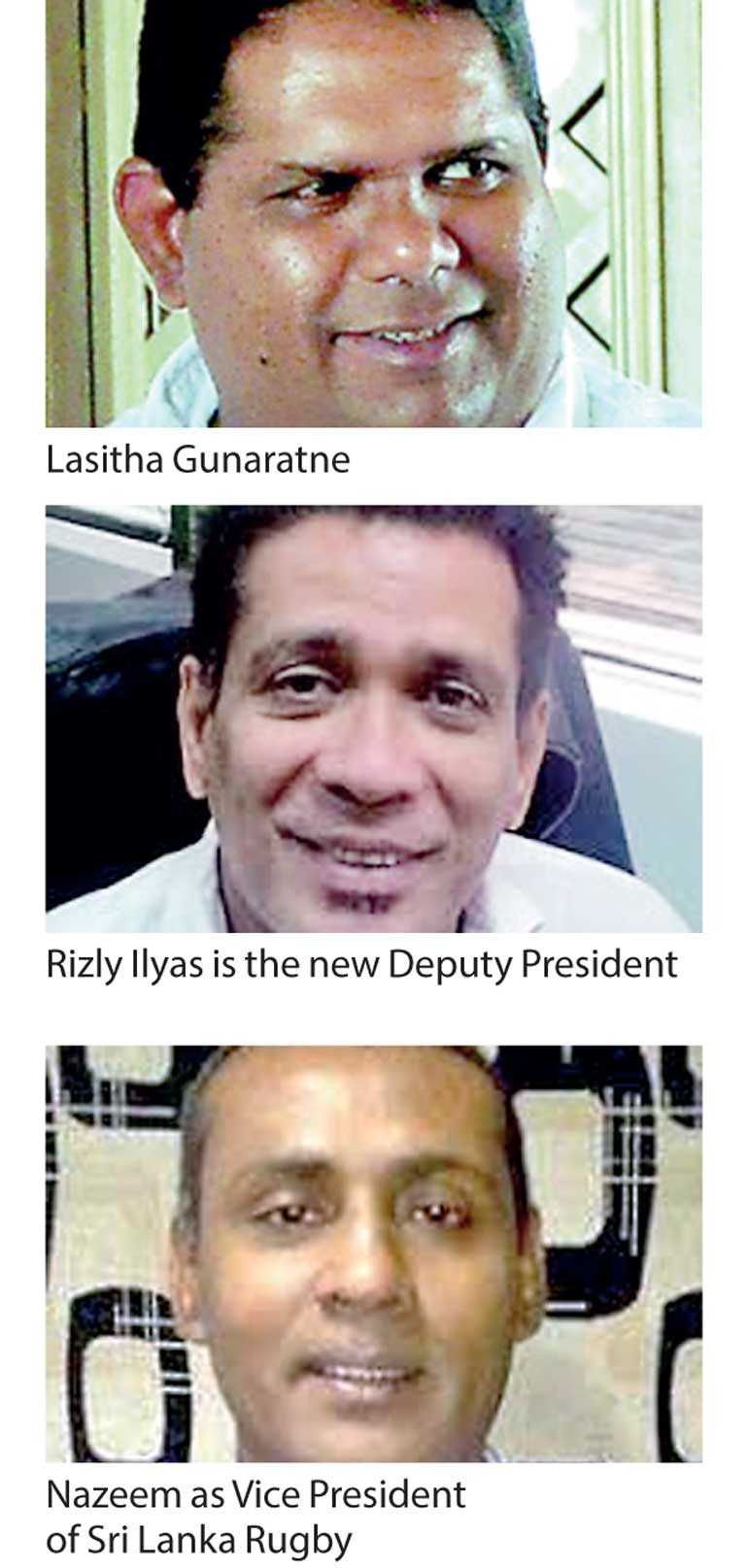 By Shamseer Jaleel

Former Royal 1988 skipper and CR&FC and Sri Lanka Fifteens player Lasitha Gunaratne will head Sri Lanka Rugby for the 2018/2019 period.

He will take over from Asanga Seneviratne. All appointments will be made at the Annual General Meeting (AGM) of Sri Lanka Rugby (SLR) which will take place tomorrow where all positions will be uncontested.

The changes to the new office-bearers will be the addition of the Deputy President and two Vice Presidents. Former Peterite, Petersons SC and former Secretary of (SLR) Rizly Illyas will join as the Deputy President while Susantha Mendis will be the Vice President also representing the Sri Lanka Schools Rugby Football Association (SLSRFA) along with former CH&FC and Sri Lanka Sevens skipper Nazeem Mohamed shifting gears from the Secretary to Vice President position.
President - Lasitha Gunaratne
Deputy President
- Rizly Illyas
Vice President - Nazeem Mohamed and Susantha Mendis
Hony. Secretary - Thusitha Peiris
Hony. Treasurer - Dinesh Perera
The Council Members will be named at tomorrow's AGM