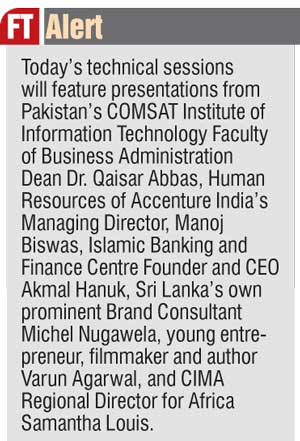 By Channa Fernandopulle

CIMA Sri Lanka yesterday kicked off its flagship event, the Business Leaders' Summit, on the theme 'Future Defined: Vision, Understanding, Conviction, Agility'.

Welcoming a distinguished gathering of accounting professionals and industry leaders to the event inauguration held at the Cinnamon Grand Colombo last evening, CIMA Sri Lanka Chairman Vipula Gunatilleke spoke on the challenges facing Sri Lankan corporates and urged them to be proactive in their approach to such issues.

"As business leaders, we work under the most volatile circumstances. Relentless change makes it more difficult than ever to succeed while adapting technology and managing the expectations of our stakeholders.

"There are many disruptive forces at play that can cause damage to our business models but at the same time create new opportunities to grow. Many of us make the mistake of identifying technology - social media, cloud computing and analytics, etc. as being mere tools but if we are not careful they could knock us out of our business completely so we have to be proactive," Gunatilleke noted.

Citing examples such as the potential impact of mobile cash and mobile banking applications on the banking industry and e-ticketing in the travel sector, he urged Sri Lankan corporates to avoid complacency and look to new technology to spur innovation while keeping abreast of micro-economic trends which he warned also had the potential to radically alter business models.




Challenges and vision

Addressing the gathering thereafter, Deputy Minister of Policy Planning and Economic Development Dr. Harsha de Silva commended CIMA on its choice of conference theme, before spelling out a few of the challenges he anticipated for the Sri Lankan economy and a broad vision for its future.

"Our economy is significantly different on a structural level from where it was even 10 years ago. People are doing different things, they have started new businesses and stopped those businesses that weren't competitive. At the same time there are a lot of people who are stuck because of inefficient production, particularly in our agriculture sector. These are issues that need to be rectified and the pillar to our solution will be to improve competitiveness," de Silva noted.

He added that such competitiveness would only be possible through a systematic reform of processes across all Sri Lankan industries. "It may sound simplistic but we have to deliver political, economic and social justice to all the people of this country, not only the people who frequent these types of events but everyone else as well. Ultimately our vision for the future – for the next five years and hopefully beyond that - is built around these ideas of competitiveness and justice," he asserted.

The inauguration ceremony was rounded out by an insightful keynote presentation on the subject of innovation by Innovation Institute of America CEO and inventor of $5 billion personal crowd-funding industry Alexander Blass.


Technical sessions

Today's technical sessions will feature several distinguished international speakers including presentations from Pakistan's COMSAT Institute of Information Technology Faculty of Business Administration Dean Dr. Qaisar Abbas, Human Resources of Accenture India's Managing Director, Manoj Biswas, Islamic Banking and Finance Centre Founder and CEO Akmal Hanuk and Sri Lanka's own prominent Brand Consultant Michel Nugawela.



These prominent corporate and academic leaders are expected to share their own tried and tested techniques for surviving in a challenging global marketplace which will be followed by two panel discussions on the topics of: 'Refining ideologies – Defining capabilities' and 'People Processing – the Organisational Recipe,' to be followed by interactive question and answer sessions.

Notably, the summit will also feature young entrepreneur, filmmaker and author Varun Agarwal who at the age of 27 is already a millionaire with three companies to his name – Alma Mater, Reticular and Last Minute Films.

Agrawal will discuss his own success story and share insights into entrepreneurial success in India and its vibrant start-up culture – which was estimated to reach $2.7 billion in 2014 – through his presentation 'The Unthinking Model'.

The event will also feature CIMA Regional Director for Africa Samantha Louis with a presentation charting the historical development of South Africa from a divided nation suffering under prolonged conflict and its long road to freedom and unity under the visionary leadership of Nelson Mandela. In particular, she is expected to discuss the role of Mandela in uniting the country and the role of Governments in steering a nation to greater prosperity.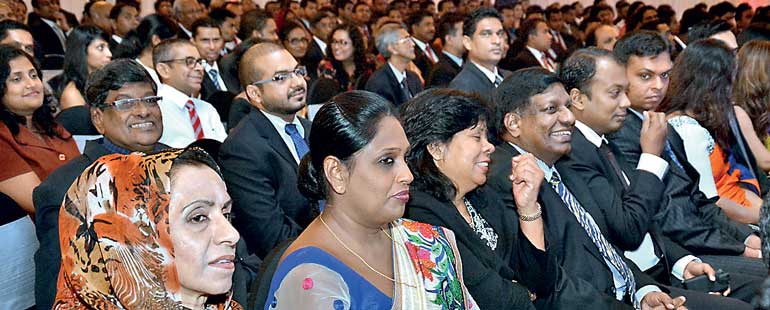 Pix by Upul Abayasekera