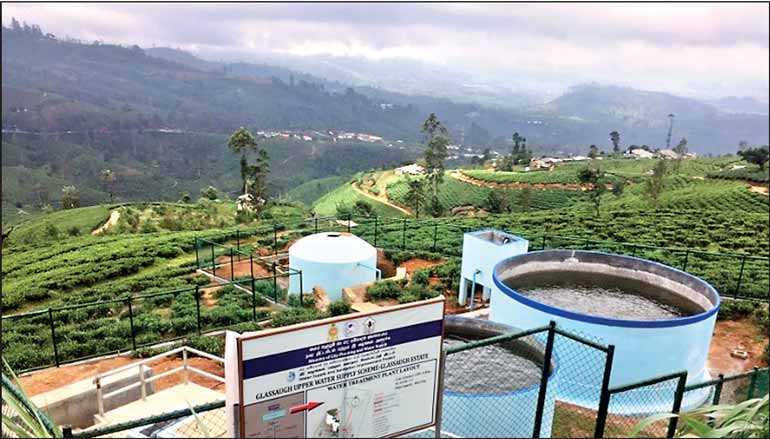 The WASSIP Project works to extend access to safe drinking water and sanitation and improved hygiene behaviour for nearly 700,000 people in Sri Lanka
---
Water is crucial to Sri Lanka's growth story, as most of the major economic sectors rely heavily on water resources
Although Sri Lanka has increased and improved access to piped water for urban and rural areas, challenges such as effects of climate change, improving regulatory frameworks and financial sustainability remain
While large-scale investments are needed to provide drinking water and sanitation to the country's 21.8 million people, the World Bank has provided assistance through 3 projects since 1998
---
Water is more than just an important resource to Sri Lanka and its people; it makes up an integral part of the national identity. A cursory glance of Sri Lanka on an atlas or a globe points to two distinct features: the tropical nation is an island; and its unique shape – being juxtaposed with the large Indian subcontinent, it goes by the sobriquet of teardrop island – resembles a teardrop falling from the southern part of India.

Sri Lanka's economic transformation has been made possible only by its water resources. From the ancient times, this vital natural resource has been intertwined with the lives of each and every Sri Lankan. The historical and cultural links between water and the Sri Lankan populace can be seen from the country's agricultural economy. Ancient kings built tanks and reservoirs to cultivate acres of paddy fields. As a result, crop yields improved along with the lives of farmers and their families.

These practices have continued to this day, with water being increasingly used in other industrial sectors like power generation and construction as well. The water-intensive garment and textile industry is one of the main drivers of industrial growth and the country's leading export sector accounting for more than 40% of total exports and employing 15% of the labour force, which is over half a million people. The tourism sector, which relies heavily on water to run hotels and provide services, is the third largest source of foreign exchange earnings in the country and is estimated to contribute about 4.5% to the GDP. It employs over 350,000 Sri Lankans.
Driving rural transformation
Over the past decade or so, Sri Lanka has made significant achievements in the water sector. The development of irrigation schemes and dams as well as increasing access to improved drinking water and sanitation have helped to drive a rural transformation in Sri Lanka and supported the growth of the Colombo megapolis.

"When we moved here in 2013, we didn't have even a single drop of water. We used the water from the nearest pond for bathing. For other purposes, we obtained water from neighbouring villages like Umayalpuram. We suffered a lot," Sawundari from the Northern District of Kilinochi said. "Fortunately, the water supply project was implemented in our district. We are happy now; we have enough water for drinking and bathing. We can use water whenever we need."

The people of Nuwara Eliya, a district in central Sri Lanka, have also benefited from the investments in the water sector.

"We came here 20-25 years ago. As we had to bring water in pots from long afar, we got up at 3am to take care of the household chores," Chandani Gamage from Nuwara Eliya said. "Now we are not in a hurry. We have water in the kitchen, we have water to bathe. We can now take care of our household chores very easily. Our suffering is over."
Investments to continue progress
Despite these achievements, challenges such as impacts of climate change, financial uncertainty, aging infrastructure and water quality issues among others remain. Major investments are needed to overcome these challenges.

Since 1998, the World Bank has supported the Sri Lankan government in providing drinking water and sanitation to the country's 21.8 million people. Sri Lanka's Water Supply and Sanitation Improvement Project (WaSSIP), the latest and third World Bank financed project in the water sector, finances new water supply systems, rehabilitation of existing water supply systems, toilets for households and schools, and septage treatment plants.

The project works to extend access to safe drinking water and sanitation, and improved hygiene behaviour for nearly 700,000 people in urban, rural and estate areas in seven districts in Sri Lanka. It aims to reach those in danger of being left out of the progress made in recent years and potentially being left even further behind by the COVID-19 pandemic's devastating impacts.

The Integrated Watershed and Water Resources Management Project (IWWRMP) will continue the World Bank's engagement to rehabilitate aging dams, irrigation canals and manage water resources in an integrated way. The project is expected to help lessen longer term economic impacts of climate change and improve agricultural production and livelihoods.

"Water is important for Sri Lanka's development as reflected by the share in the GDP, workforce or export earnings of water-intensive sectors like agriculture, textiles, and tourism," Practice Manager Takuya Kamata said. "Water supply and sanitation has been clearly prioritised by the government and we will continue to support investments in the sector."

Preserving this culturally, historically and economically valuable resource, and ensuring that all Sri Lankans can benefit from it will make life easier for people like Sawundari from Kilinochi and Chandani from Nuwara Eliya, and provide more opportunities for their children to grow and develop in safe environments. Maintaining and expanding the infrastructure that supports the water sector is now more important than ever.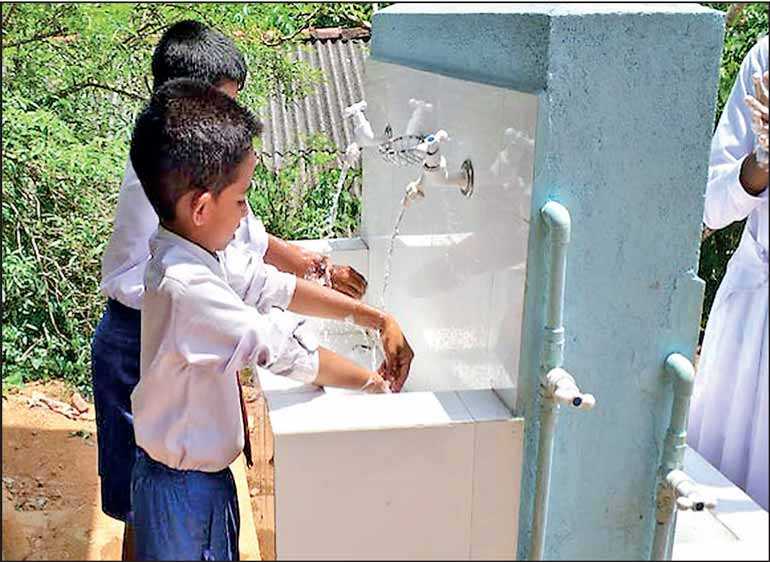 The WASSIP project supports the development and rehabilitation of water supply systems, toilets for households and schools, and septage treatment plants
---