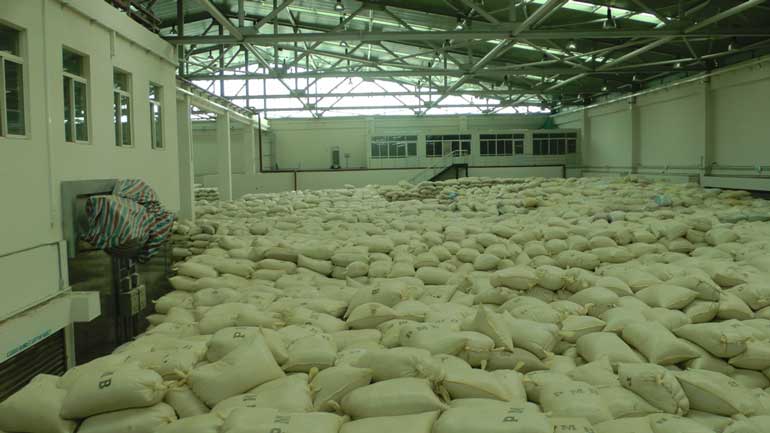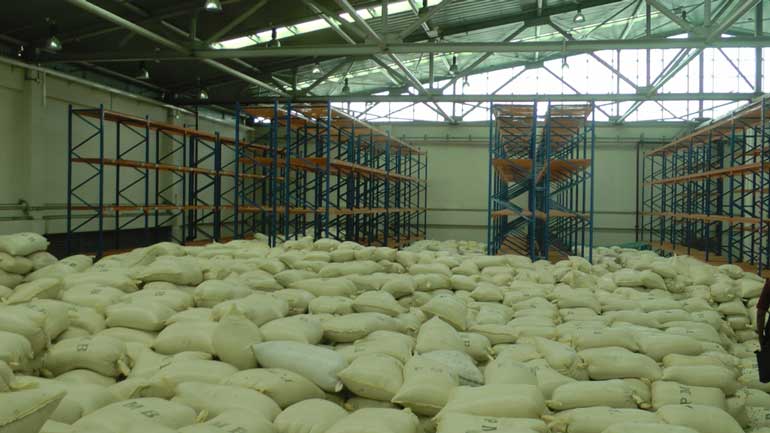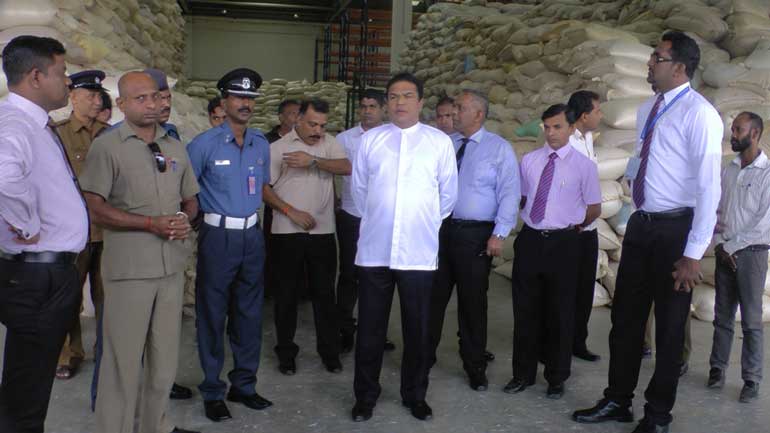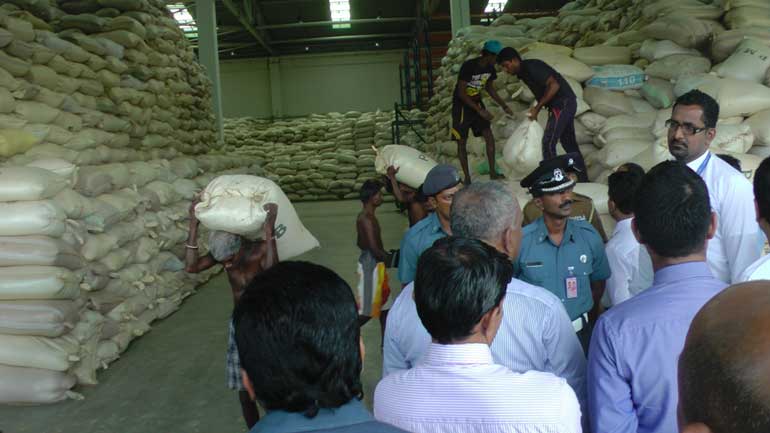 Text and pix by P.D. de Silva

The removal of the 4,000 metric tons of paddy which was temporarily stored in the warehouses of the Mahinda Rajapaksa International Airport, Mattala in September last year commenced Thursday morning (14). 595,000 kilograms of paddy is to be removed initially.

There was much controversy and public protests when the temporary storage of paddy at the warehouses of the Mattala airport began on the second of September last year.

Minister of Livestock and Rural Community Development P. Harrison who personally supervised the removal said that the warehouses would be emptied of paddy soon.