SAN FRANCISCO (Reuters): Bankrupt South Korean shipping line Hanjin Shipping Co. Ltd. won US court approval at a hearing last week for the $78 million sale of its stake in US terminal operator Total Terminals International LLC, overcoming objections of container companies.

"My decision is to approve the sale," US Bankruptcy Judge John Sherwood said, adding he would approve the transfer of the sale's proceeds to South Korea.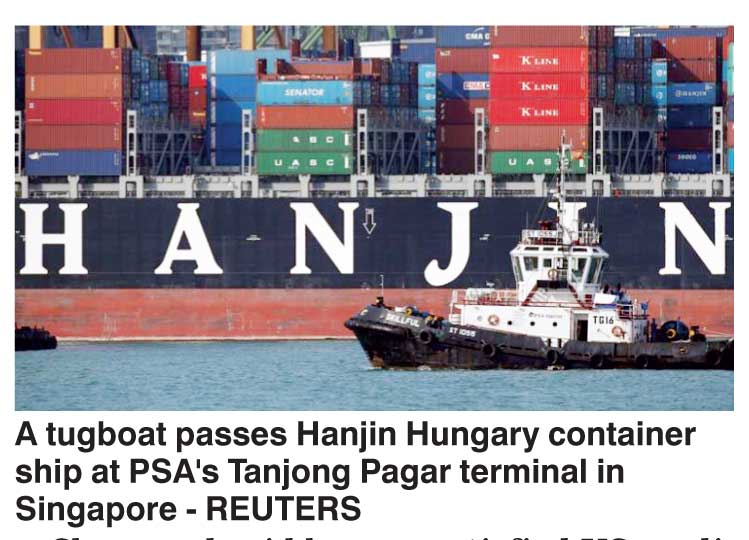 The container companies are creditors of Hanjin and were concerned whether the shipping line was getting top dollar for its 54 percent stake in Total Terminals, which operates container terminals at the ports of Seattle and Long Beach, California, and was rushing to close the transaction.

The container companies were also concerned about sale proceeds going to South Korea, where they argued their claims may not be treated fairly.

Hanjin's sale of its stake in Total Terminals to Luxembourg-headquartered Terminal Investment Ltd, which includes Terminal Investment forgiving $54.6 million in debt owed by Hanjin, has already been approved in court in South Korea.

Sherwood said he was satisfied US creditors would be able to press claims in South Korea, noting he had spoken with his counterpart there on the process for addressing claims.

"Korean law requires you be treated the same," Sherwood said, adding that moving proceeds to South Korea would provide for an orderly process for paying creditors regardless of their location.

Sherwood also said he approved the sale because it is supported by the ports of Seattle and Long Beach and because it may help avert a bankruptcy filing by Total Terminals.

The terminal operator saw a steep drop in its container traffic after Hanjin, the world's seventh-largest container line, filed for bankruptcy in August.