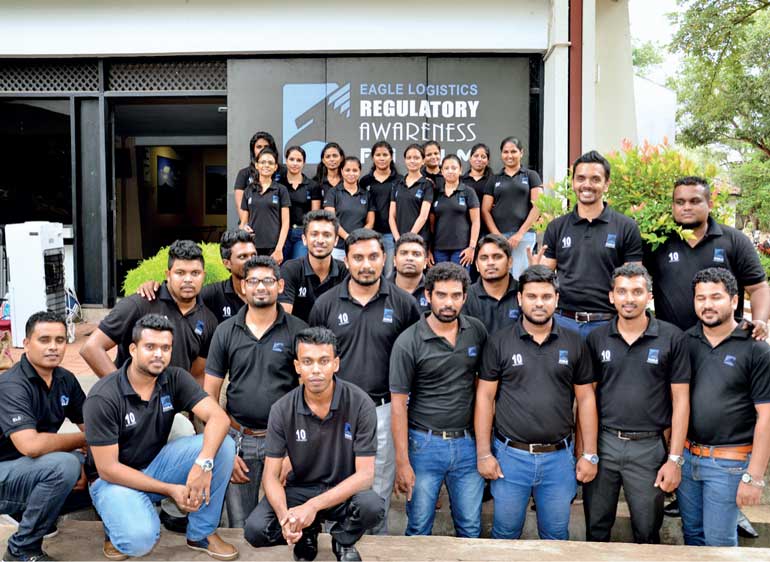 Organising team of Eagle Logistics
Supply chain management company Eagle Logistics Colombo organised a forum with National Medicine Regulatory Authority (NMRA) for its customers who are importing medical devices in Sri Lanka at Mahweli Kendra Colombo on 22 September. This is the first time a logistics company in Sri Lanka organised an event between public sector and private sector.

Four officials (pharmacists) participated from NMRA and Director of Customs Lalitha Weerasinghe and Assistant Controller of Department of Imports and Exports Vidyalanka were also seated at the head table.

The officials of NMRA presented the total process of import licence for all medical devices including the government act. There were many questions from the audience related to the documents etc.

Lalitha Weerasinghe from Sri Lanka customs explained the areas where importers should be aware before placing a foreign order and also on how you should do the decelerations.

It was a three-hour forum with over 150 participants representing 80 companies in Sri Lanka. Customers too expressed their satisfaction as they were waiting for an opportunity to meet NMRA officially.

Addressing the gathering Eagle Logistics Managing Director Asanga Weerackody said that from the inception the company always looked at the possibilities of helping the import industry in Sri Lanka and this is another way to do so.

This is another event organising by CSR Unit of Eagle Logistics.