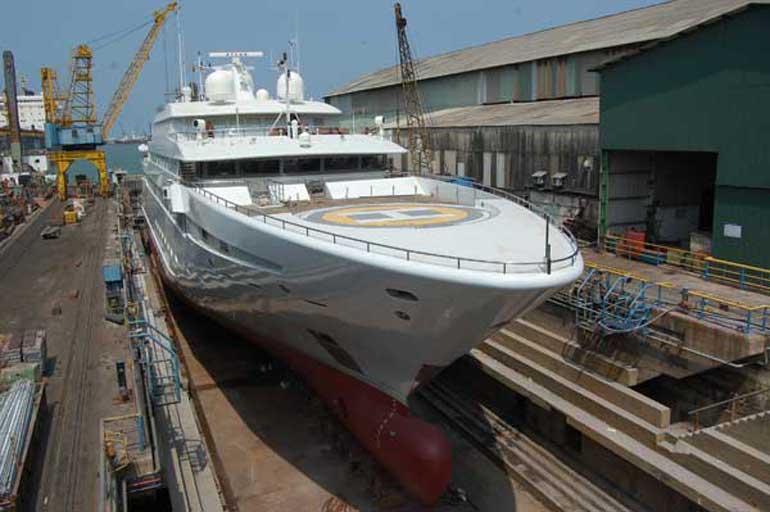 Colombo Dockyard Plc has said that it is unable to publish the unaudited financial statements for the fourth quarter at present until finalisation of negotiations of certain orders.

In a filing to the CSE, the company said that it entered into contracts with customers for the purpose of manufacturing and delivering new ships. However due to adverse global economic conditions, particularly due to the drop in oil prices, customers have indicated their inability to proceed with some orders on the originally agreed terms and conditions.

Dockyard Board having obtained professional advice is negotiating with the customers with regard to their current status.

The company also said in its filing that the Board will keep shareholders and investing public fully informed of any future developments and material information relating to this issue.

In the third quarter of FY2015, Dockyard's revenue amounted to Rs. 4 billion, up by 27% from a year earlier and for the nine months revenue grew by 7% to Rs. 11.3 billion.

Profit before tax in 3Q was up by 336% to Rs. 205.3 million and for the nine months it grew by 279% to Rs. 546.6 million; after tax grew by 395% to Rs. 185 million in 3Q and by 325% to Rs. 502 million in the nine months. Bottom line in the 3Q amounted to Rs. 183 million as against Rs. 36 million a year earlier and for nine months it was Rs. 500 million, up from Rs. 116 million.