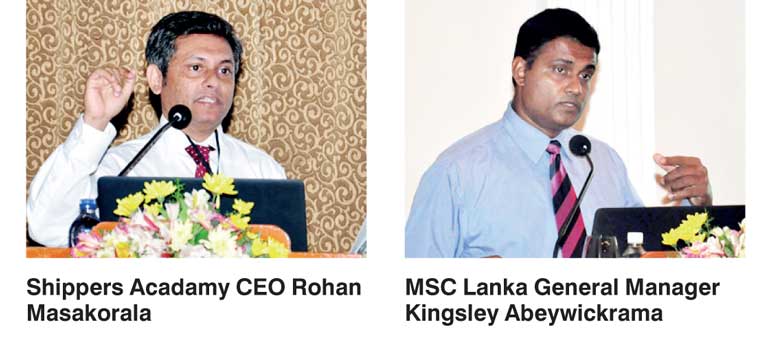 The CLS Group Training Hub last week presented its inaugural knowledge sharing forum on 'Market Fluctuations and Future Trends in the Shipping and Logistics Industry'.

The event was held to show the CLS Group's relentless commitment towards continuing improvement and knowledge enhancements within the industry.

The speakers were Shippers' Academy Colombo CEO Rohan Masakorala, who counts over 23 years of experience in the field of ports and shipping, international trade policy, training and logistics and MSC Lanka General Manager Kingsley Abeywickrama, who has over 20 years of local and overseas liner shipping experience with CMA-CGM, HMM and is now with MSC. He is also an Exco member of ICS - Institute of Charted Shipbrokers.