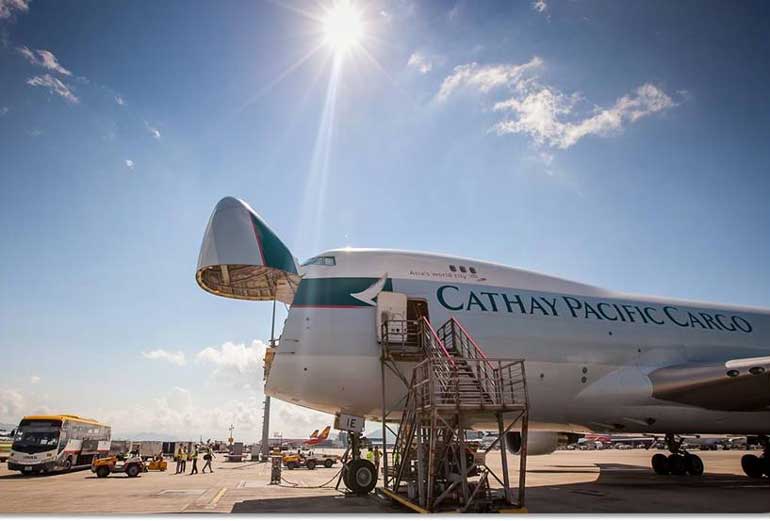 Cathay Pacific Airways has announced a further increaseto its freighter operations in Sri Lanka with the launch of an additional weekly freighter service to Colombo. With the additional service commencing on 2 January 2016 on Saturdays, the total number of weekly freighter operations from Colombo will be increased to thrice weekly. This will be in addition to the daily non-stop passenger services between Colombo and Hong Kong.Cathay Pacific continues to remain the only carrier to provide direct freighter servicesbetweenColombo and Hong Kong.

The scheduled service will operate thrice a week on the Colombo- Hong Kongrouting. It will strengthen the airline's airfreight presence in Sri Lanka, offering customers greater choice and flexibility when moving goods betweenthe countryand other parts of the world.

Cathay Pacific's Country Manager – Sri Lanka and Maldives Anna Choi said, "Sri Lanka is a growing market for Cathay Pacific and we are delighted to further build on our existing operations of two freighter services and daily passenger services from Sri Lanka. The additional third freighter servicewill boost theflow of General Cargo and various Special Shipments to and from Sri Lanka, taking advantage of our world-class facilities in Hong Kong to connect to our comprehensive global cargo network."

Cathay Pacific currently operates cargo services to 46 freighter destinations around the world. It also carries freight in the bellies of its 140-plus passenger aircraft that serve a growing global network.

For more information, contact 011-23100294.