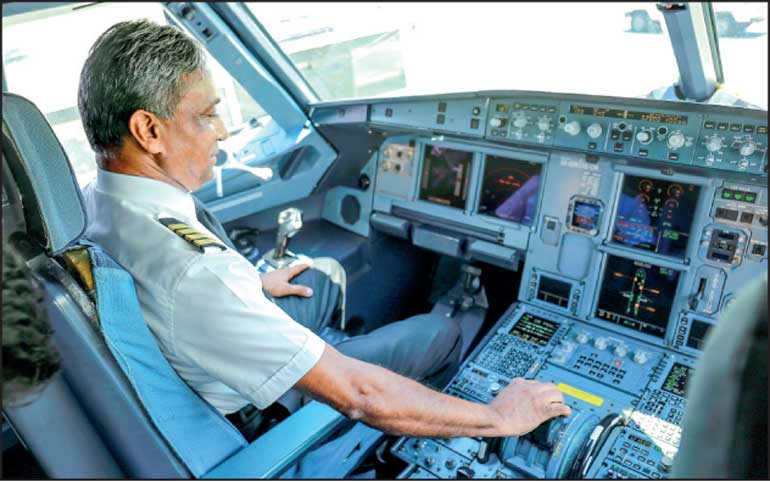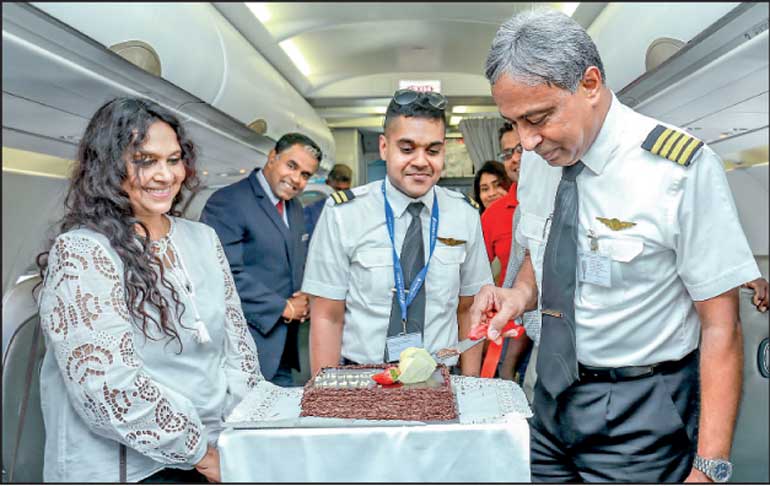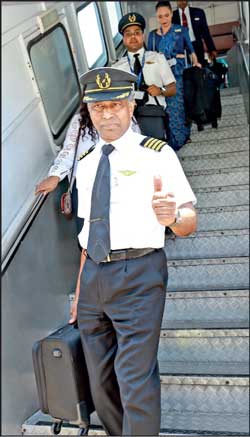 Veteran Captain Uthpala Kumarasinghe bows out after a stellar 40-year career at SriLankan Airlines, piloting a final flight with his son First Officer Rahal Kumarasinghe at his side.

SriLankan Airlines expressed its gratitude to Captain Kumarasinghe for his outstanding long service to the company with a ceremonial water cannon salute as his final flight, UL 138 from Madurai to Colombo, touched down at Bandaranaike International Airport this morning (31 March).

Captain Kumarasinghe joined the airline as a Flight Operations Assistant in 1979 and worked his way up the ranks to become a Cadet Pilot in 1982, and finally a Captain in 1993. Captain Kumarasinghe was an exemplary employee and an inspiration to the next generation of pilots at SriLankan Airlines, and the company wishes him the very best as he takes off into the next journey of his life.