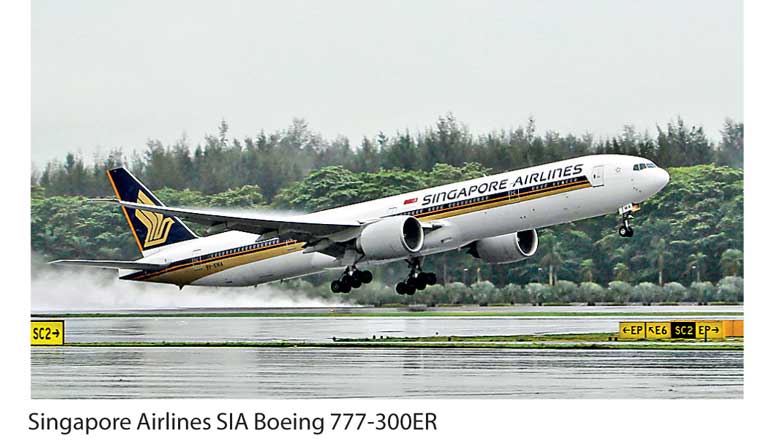 Q3 net profit jumped to $216.3 m
Higher passenger numbers, cargo revenue offset ticket price fall
40.7% of jet fuel hedged for Q4
SINGAPORE (Reuters): Singapore Airlines posted a 62% jump in quarterly profit, its best third-quarter earnings in seven years, but forecast challenging market conditions due to rising fuel prices and aggressive competition from rivals.

The carrier, a benchmark for Asia's premium airlines, made S$286 million ($216.29 million) in the three months ended Dec. 31, up from S$177 million a year earlier when writedowns had cut into earnings.

Operating profit rose 13% to S$330 million during the quarter as growing passenger numbers and higher cargo revenue offset a decline in ticket prices and higher fuel costs.

The airline, like Hong Kong-based rival Cathay Pacific Airways Ltd, has been undertaking a transformation programme designed to cut costs and to boost revenue amid competition from Chinese and Middle Eastern rivals and low-cost carriers.

Singapore Airlines' group revenues rose 6% to S$4.1 billion in the third quarter, with improvements in all business lines although average ticket prices fell by 3.1%.

The carrier said that market conditions remained challenging, with competitors adding significant capacity in key markets with aggressive pricing.

"These challenging market conditions have been exacerbated by recent fuel price movements," the airline said. "Fuel prices have been trending higher and volatility is expected to persist in the months ahead as the market continues to balance demand and supply."

Singapore Airlines said it had hedged 40.7% of its jet fuel requirements for the fourth quarter at $65 a barrel, which compares to the spot jet fuel price of $75 a barrel.

The airline said its transformation programme was "well on track" with new initiatives being actively explored. Those announced to date include a major investment in digital technology, shifting some routes to low-cost subsidiary Scoot and adding more seats to its Airbus SE A380 superjumbos. Singapore Airlines' flagship full-service airline unit contributed S$155 million to operating profit in the third quarter, up from S$151 million a year earlier.

The SilkAir regional airline unit reported a 37% fall in operating profit to S$19 million, due in part to a 12.3% decline in yield, or average fares. Scoot posted a 48% rise in operating profit to S$43 million as yield rose and it filled a higher percentage of seats.

The cargo division's operating earnings jumped 66% to S$88 million amid a global rebound in the air freight market.