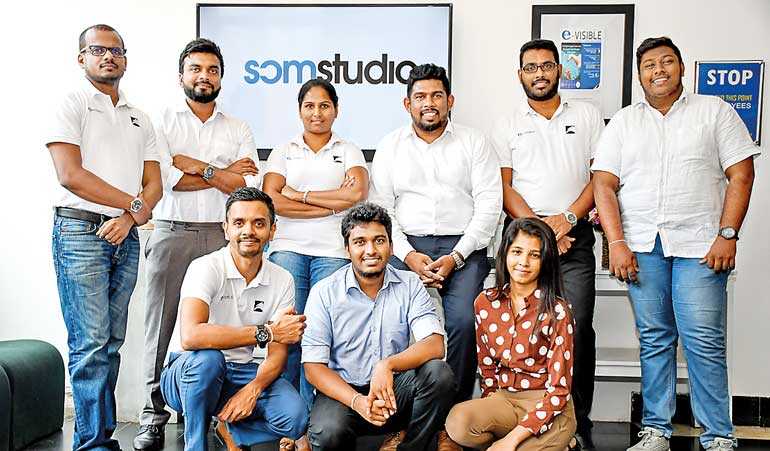 The opening ceremony of SCM Studio Ltd., was held last week at their corporate office Colombo 03, with the attendance of staff and customers.
SCM Studio is a joint venture company between E-Visible (Eagle Group) and E-Consulate to technologically enhance logistics in Supply Chain industry of Sri Lanka.
SCM Studio Director Christine Jennifer, addressing the gathering, said: "Our goal is to accelerate access to innovative logistics software solutions to supply chain process, as we understood while expanding our market in 4PL, that current systems in many corporate companies for logistics is not sufficient to bring value to the organization. So we are thrilled to be working on solutions to help them manage their logistics in supply chains."
'BRIDGE' is the first product of SCM Studio which technologically run logistics in an import and export company in Sri Lanka. This will be a unique product to the supply chain market which is not covered by any other operational ERP. Identification of HS codes, Landed cost calculations, automated PO tracking, 3PL performance evaluation, demurrage calculations are some of the features covered by BRIDGE.
e-Consulate Managing Director Subodha Perera said that they were excited and optimistic about the idea given by e-Visible and happy to be in this joint venture.