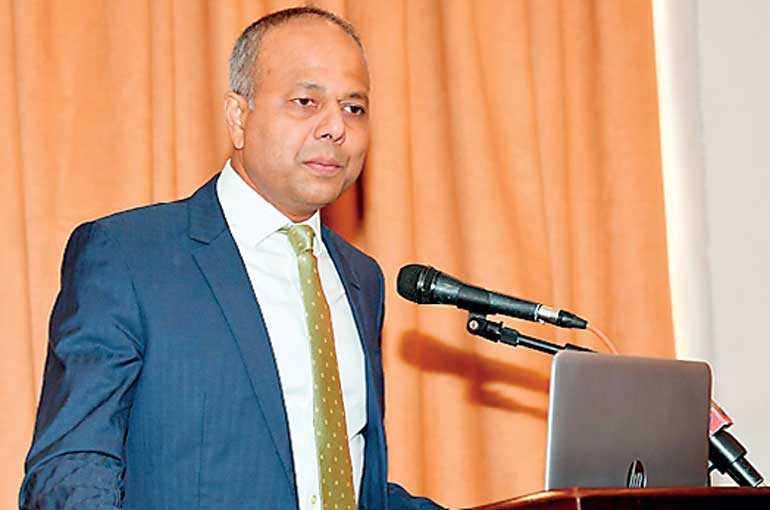 Minister of Ports, Shipping and Southern Development Sagala Ratnayaka
---
Ports, Shipping and Southern Development Minister Sagala Ratnayaka said the Ministry would examine delays in decision-making in the ports sector in the past few years, as the first step in correcting its course.
"Colombo Port has reached its full capacity and the growth, quite naturally, will taper off. The pressure is now on to catch up on various delays on the decision-making front in the recent past," Ratnayaka said, addressing an event at the Kingsbury Hotel Colombo last week to familiarise industry stakeholders with the Asian Development Bank-supported national port master plan.
"This examination is not aimed at penalising anyone. We need to avoid the recurrence of these issues and fast-track our work," Ratnayaka said, adding that it would be a 'case study' on what not to do.

"Such problems are not unique to the ports and shipping sector. When I was the Deputy Minister of Power and Energy years ago, the Ministry confronted similar problems. That is why it's important to get to the bottom of these delays and resolve the root causes," the Minister explained.

"The Sri Lanka Ports Authority, as I understand, has been closely involved with the Asian Development Bank on the formulation of the national port master plan which has already been presented to the Prime Minister. Therefore, we cannot have second thoughts about it at this point. We need to finalise this and proceed with our work, with a vision and a mission."

The national port development master plan, the Minister said, would lay a robust foundation for the ports and maritime sector's development until 2050.