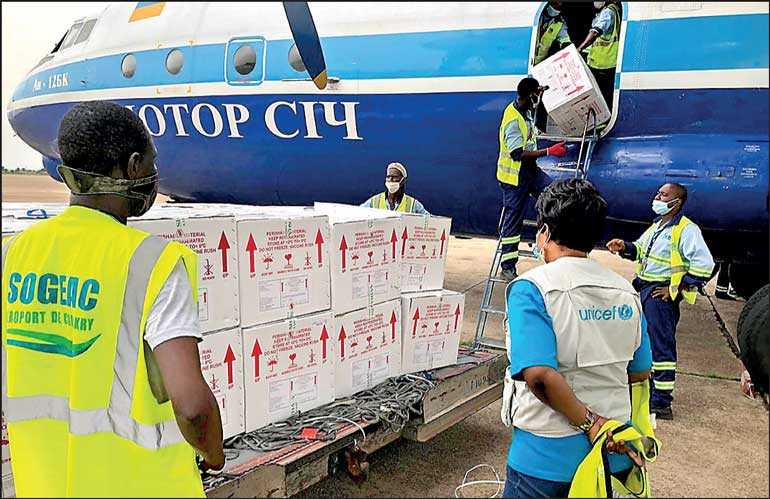 While passenger aircraft schedules were cancelled or reduced, this opened up freighter opportunities for the industry, earning valuable revenue for forwarders and helping keep the industry afloat during difficult times
---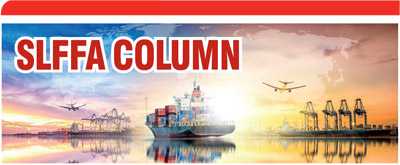 At the start of 2020, it could not have been predicted as to the mass scale uncertainty and disruption that would become its defining theme. The quest for improvement in personal and professional spheres continued over the dawning of the New Year, with the world continuing on its path of growth. Organisations had defined their budgets and strategic direction, individuals had their goals, dreams, and aspirations to fulfil. Reports of a new virus taking hold in Wuhan, China was met with a pinch of salt by the world, as the ethos seemed to be 'it doesn't affect me, so I don't need to worry'. As a result, it was business as usual for the world in January 2020.
Underestimating the monster
However, come February 2020 the monster proved to be much more than a mere irritant. Quickly spreading around the world on the wings of air travel, countries found themselves having to contend with their populaces being exposed and potentially infected to this new virus. COVID-19 had become a global pandemic. Borders were quickly closed, levels of travel restrictions, lockdowns and curfews were enacted with varying successes. Sri Lanka was very quick and proactive to clamp down on this 'first wave' as it entered our country, with stringent curfews enacted for over six weeks, and relatively few case spreads as a result. The second wave proved to be much more destructive and continues on. However, while its primary attack was being fought around the world, the monster unleashed a secondary attack – economic downturn.
Economic downturn
Closing of borders and travel restrictions resulted in mass economic downturn, locally and globally. In Sri Lanka, local manufacturers heavily reliant on export earnings to key markets including the European Union and United States faced order reductions and cancellations due to the economic downturn in those countries, and the closure of stores, shopping malls and national lockdowns. Purse strings were being tightened and spending rationalised with changing consumer demands shifting towards essential items, emergency goods and medical supplies. This resulted in companies of all sizes downsizing and even filing for bankruptcy. The global business environment had turned volatile, with sweeping changes required to survive. The strategic plans and budgets drawn up for 2020 were basically useless in the 'new normal'.
Effects on the freight industry
Every freight forwarder locally as well as globally was seeing diminished demand for luxury and retail commodities, and a sharp uptick in demand for essential items, medical and Personal Protective Equipment (PPE) shipments. This changed the dynamic of the industry, and players who were able to jump on this bandwagon with agility were better off than those who lagged behind the curve. The need for medical equipment in particular was a time-driven segment that resulted in charter flights to cater to the surge in demand globally, propping up the airfreight industry.

While passenger aircraft schedules were cancelled or reduced, this opened up freighter opportunities for the industry, earning valuable revenue for forwarders and helping keep the industry afloat during difficult times.
Logistical nightmares
Lockdowns and curfews hampered the ability of workers to reach their places of work, causing labour shortages, and this had a domino effect on the efficiency of seaports and airports. As ocean-going transport accounts for the majority of global freight, seaports in particular faced difficulties with backlogs of vessels waiting to be processed, and delays in shipments as a result. This led to shipping lines cancelling or amending their schedules, vessels omitting calling at certain ports, and container shortages. Shipping rates saw significant increases as carriers raised their rates. All these factors conspired to cause further disorder, where these effects at one port had a ripple effect on other ports as well. The congestion at Colombo Port adversely affected shippers and forwarders as well as regional ports in South India and Bangladesh that relied on Colombo Port for feeder operations.

Airfreight was relatively abundant across passenger and dedicated freighter flights before the pandemic. However, when borders were closed, passengers stopped flying, resulting in cancelled flights and reduced schedules. This caused airfreight rates to climb to extremely high levels, as available space was significantly reduced, and thus sold at a premium. Until passenger flights resume operations, air freight rates are likely to remain at high levels. Dedicated freighter flights can compensate for some of the capacity crunch but are insufficient to wholly cover global requirements and meet the capacities available in pre-COVID-19 times.

The need to move critical goods, coupled with the surge in demand driven by the proliferation of e-commerce have created an undesirable situation, together with Road logistics facing similar issues due to movement restrictions causing inability of drivers and staff to report for work. Freight forwarders have to work with all these constraints to effectively move goods during the pandemic.
Managing cashflow with mounting liabilities
As previously mentioned, global shipping rates have significantly increased. Thus, freight forwarders of all sizes find themselves placed in an increasingly difficult situation, as they must now pay higher rates to carriers with little or no credit and high exposure (shipping and air freight carriers require up-front payments or offer modest credit terms). This is further compounded by customers requesting longer credit periods due to the pandemic and its economic effects.

Thus, freight forwarders face increased liabilities which can be particularly risky for small and medium players who run the risk of overtrading if they are unable to settle their creditors and face a cash flow crunch. Some players have even been forced to absorb losses and write them off as a result of customers being unable to settle their bills due to insolvency caused by the pandemic, further worsening their situation.

This undesirable situation has also placed a barrier against the growth and development of players, as it is difficult for freight forwarders to predict the market and make strategic decisions that affect them and their customers. Holding long term rates and meeting customer requirements is looking increasingly difficult, and the increased liquidity requirements have presented an obstacle for growth to many small and medium companies locally and globally. Larger multinational companies with deep funding resources may be able to ride it out but smaller and medium companies continue to be hard-hit.
What is the new normal?
The new normal indicates that the situation is not expected to revert to the pre-COVID-19 era style of living and doing business in a hurry. It was forced upon the world as a result of the lockdowns and curfews. Working from home (WFH) also known as remote working, and technological advancement are major factors of it. In Sri Lanka, WFH had to be adapted by almost all companies, with varying degrees of success. It has become the new way of doing business, with some companies choosing to continue it.

WFH is an attractive prospect to companies on many fronts. They can downsize their offices (particularly useful if they are rented spaces), cut back on office costs such as electricity, internet and maintenance costs and ensure that employees face less risk of catching the virus. Virtual meetings have largely taken place of precedence, with video conferencing tools such as Zoom and Teams. However, this places a dampener on certain industries such as freight forwarding where personal interactions and physical meetings with current and potential clients are key in developing long-term, sustainable relationships. Virtual meetings do not have the same impact.
Technological change
With WFH came the need for mass technological change. Businesses that operated on paper trails and manual systems were the hardest hit by WFH and many organisations realised the need for better technological tools to support their business decisions and provide value additions to their customers who demanded visibility and data driven solutions during the crisis.

In the freight forwarding industry, logistics companies that had a high degree of technology culture were much more agile to the changing environment, while those that were overly dependent on human factors had to play catch-up. However, logistics is an industry where multiple private and Government entities come together, and not all possess the same level of technological proliferation. Thus, certain processes and documentation still remain manual and physical.
Light at the end of the tunnel…is it the end, or an oncoming train?
In conclusion, the current environment is still volatile and predicting an outcome from this pandemic cannot be done with concrete certainty. Governments are taking drastic measures to keep their populations safe from COVID-19, vaccines are being administered and WFH continues. However, the challenges and difficulties remain, and the industry as a whole will have to expect continued uncertainties through 2021 and possibly beyond. There is light at the end of the tunnel, but is it the end, or is it an approaching train? Either way, we must prepare for both outcomes to the best of our abilities.