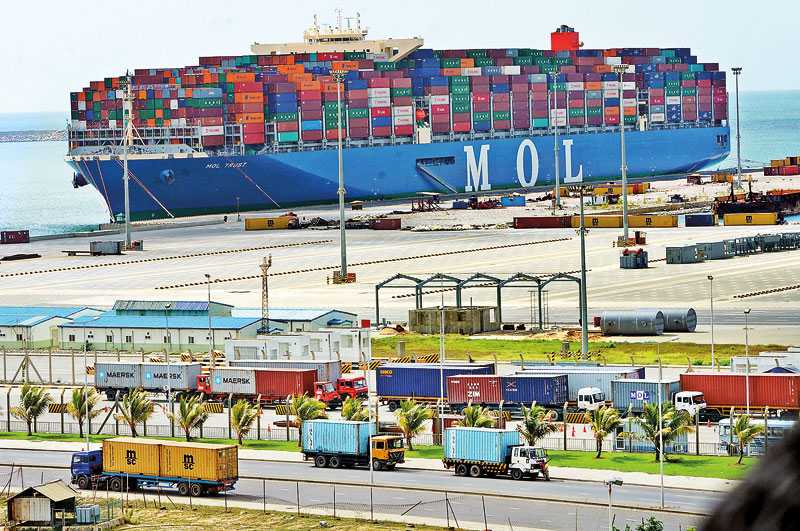 Even the best freight forwarder cannot predict accidental damages to the cargo they move. Freight Forwarders Liability Insurance provides coverage against these unforeseen damages or losses
---
Is it just another cost or a wastage? Does it have a real value?
---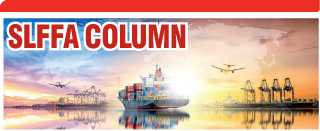 The modern logistics provider carries out a series of functions in meeting clients requirements from shipper's/supplier's factory to importer's nominated place, meeting client's timelines and in the most economical manner. This includes the arrangement of suitable carriage (by sea, air, road or rail or combined), pre-carriages/on-carriages, Customs clearances and forwarding formalities, 3PL or 4PL activities in conjunction with third party service providers and so on.

In doing so, even the best freight forwarder cannot predict accidental damages to the cargo they move. Freight Forwarders Liability Insurance provides coverage against these unforeseen damages or losses. Therefore it eases the unexpected financial strain on the company and reduces the risks involved, whilst taking care of the legal liability of the forwarder.

With the rapid increase in demand of the global trade, freight forwarders are expanding their network around the world. But, sailing in the uncertain waters comes with a host of possibilities and uncertainties. Therefore having a liability cover for one's operations is fast becoming more of a necessity than an option. Especially during unexpected circumstances and accidents leading to cargo damages or losses.

A Combined Transport Bills of Lading is issued by Logistics provider or the Freight Forwarder to cover the 'through transportation' from point A to point B and undertakes to perform the carriage under its total control. Freight forwarder would carry out such transportation and related activity with the use of its own assets or by outsourcing one or several functions to contracted partners. However, the contracting freight forwarder shall be responsible for any loss or damage to the goods occurred during the passage of cargo under its control.

The role of freight forwarder and customs broker has evolved over the years, with changing regulatory frameworks leading to greater exposure to risks and liabilities. This, coupled with increasing competition and reduced margins, makes it critical to ensure that its exposure is well covered by a proper liability insurance. These exposures include liabilities against third parties, loss or damage to cargo, errors and omissions, removal of abandoned cargo.

In the Sri Lankan context, it is mandatory that all 'A' grade freight forwarders should possess a liability insurance cover in order to obtain the Freight Forwarders license from The Director General of Merchant Shipping (DMS). As per DMS's specifications, the following minimum liabilities should be covered through a suitable cover issued by a reputed insurance company;

All Risk Cargo Liability - $ 100,000

Professional Indemnity (Errors & Omissions) - $ 50,000

The 'liability' refer to what a company is legally responsible for in providing its services. Therefore the Freight Forwarder is responsible for any cargo damages or losses occurred during its passage under its control. There are many ways that the cargo could be damaged. It could be due to mishandling, natural calamity and any consequential losses (Act of God), abandonment, vessel rerouting, late customs releases, or even delays in paperwork.

The cover for these losses can be fairly high, and could amount to even thousands of dollars! These unexpected damages can be financially heavy on the freight forwarding company in the absence of a suitable liability cover. Thus the importance of Freight Forwarders Liability cover, which would ease the possible financial strain on the forwarder.

Depending on the insurance company, the Freight Forwarders Liability Insurance covers:
Damage or loss to the cargo during transit,
Custom fines and duties (due to errors and omissions) including delays,
Third-party liabilities (such as legal expenses, mitigation costs, debris removal, etc.),
Port authorities for any breach of regulation or duties,
Uncollected or abandoned cargo,
Financial claims from shippers and receivers,
Services outsourced (such as distribution, storage, haulage, packaging, etc.)
Damages or loses due to fire, explosion, or other natural calamities,
Legal protection services to tackle unjustified third-party claims,
Coverage for personal injury or employee injury during operations,
Damage repair and lost units,
Recovery and maintenance costs (full cover), etc.
During insurance claim, your underwriter may assess several risk and liability factors, such as:
Cargo details (type of cargo being shipped, the value of goods, how it is packed, reefers or normal containers, etc.)
Type of Service (How is the cargo transported, warehousing options, etc.)
Subcontractors Involved (their credibility, contracts, etc.)
Receipt of the freight (including payments to subcontractors, fines, duties, tax, etc.)
Other important documents (mainly Bill of Lading, and any other contract involved)
Before you choose a company for insurance, there are few factors that you need to consider:


1. Know your exact requirements: You need to have complete details about the shipment and your needs, before getting insurance. The insurance depends on the modes of transport being used, risks involved, customs duties, etc.

2. Check the 'inclusion' and 'exclusion' list: It is extremely important to know what terms are included in the policy. On the contrary, do ask your insurance provider about what is not covered under the insurance and whether you can cover that through extra charges.

3. Be assured of the credibility of the insurer: The company providing the insurance should posses a good track record in meeting claims.

4. Check the excess: Generally it is a percentage suggested by insurance company, lower the excess higher the claim benefits.



If you have any doubts or questions, don't hesitate to ask the insurer about your concerns. We never know the risks and circumstances that may arise. Having Freight Forwarders Liability Insurance is a huge relief by reducing the risks involved and providing loss coverage.

However, as we all know the Freight Forwarders Liability is limited. For example under Hague-Visby rules which Sri Lanka too is a ratified country through its 'Carriage of Goods by Sea Act of 1982,' Forwarders Liability is limited to 2SDR (Special Drawing Rights) per kilo of the goods lost or damaged. It will be the same scenario in other modes of transport as well, e.g. Air freight mode will have such limitations through its governing laws such as Montreal Convention or Warsaw Convention. Also on road and rail transportation liability limitations are sealed through CMR or COTIF conventions.

In transportation, the arrival times are not guaranteed. However, if a freight forwarder is held liable in respect of delay, the liability of the freight forwarder shall be limited to double the transport covered by the Bills of Lading, or to the value of the goods as deemed above, whichever is less.

However the freight forwarder shall be relieved of liability for any loss or damage if such loss or damage caused by:
a. An act or omission of the merchant from whom the freight forwarder took the goods in charge.
b. Insufficiency of defective condition of the packaging or marks and numbers.

c. Inherent vice of the goods.

d. Strike, lockout, stoppage or restraint of labour which freight forwarder could not avoid by exercise of reasonable diligence.

Logistics industry will require special coverage for specialised shipments;

a. Annual, open and short term cargo insurance for domestic and international shipments

b. Complex, higher hazard, nonstandard and unusual cargo risk solutions

c. Fine art and valuable goods covers

d. Marine storage insurance

e. Project cargo with optional cover for consequential loss

f. Shipment insurance products for higher volume and lower value deliveries

g. Single shipment cargo insurance

In spite of all above advantages, one can still think that insurance premium paid for Freight Forwarders Liability Cover is still a cost and not an advantage, thus the premium is paid just to fulfil regulations and other requirements of authorities.