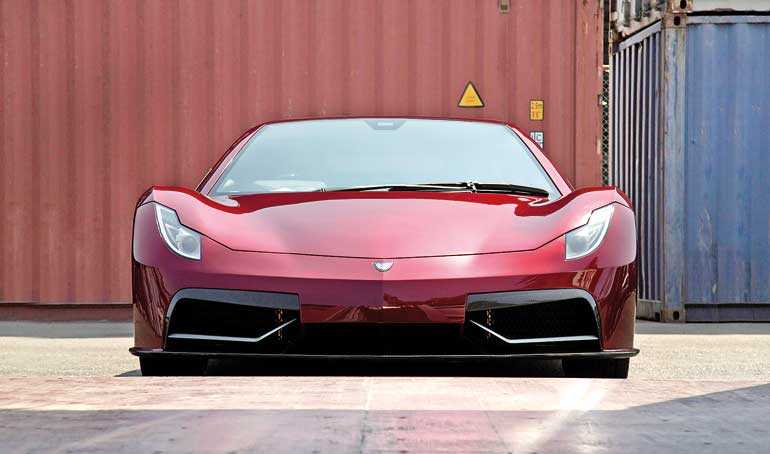 ICC Sri Lanka, the sole authority to issue ATA Carnet in Sri Lanka was used by Vega Innovations to transport Vega EVX, Sri Lanka's first all-electric Super Car to be showcased at the upcoming 2020 Geneva Motor Show in March. The International Chamber of Commerce (ICC) is the world's largest business organisation representing more than 45 million companies in over 100 countries. ICC's core mission is to make business work for everyone, every day, everywhere.

ATA Carnet allows duty-free and tax-free temporary export of goods for up to one year. ATA Carnet is accepted in 87 countries including China, Japan, EU region, UK, USA and Australia. ATA Carnets cover almost any good from professional equipment to those used at trade fairs or exhibitions, such as computers, professional equiptment, commercial samples and goods for testing purposes, sports equipment, repair tools, photographic and film equipment, industrial machinery and equipment, gems and jewellery, racing vehicles, etc.

There are many benefits of using ATA Carnet as an export documentation. ATA Carnet will expedite custom processes and will reduce costs of exporting by eliminating value-added tax (VAT) and customs duties. Moreover, Carnet holders are not required to post securities with customs. In addition, Carnets simplify customs boarder crossings and cut red tape by allowing importers and exporters to use a single document. ICCSL has been issuing ATA Carnets for the last 20 years. ICC Sri Lanka comprises competent trade staff able to provide expert support to Sri Lankan exporters as part of the ICC global trade network.