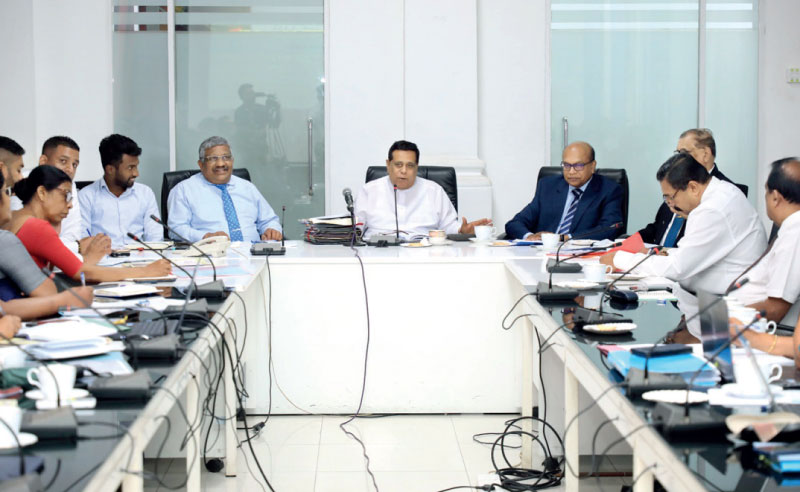 The Government has announced plans to develop Hingurakgoda as an international civil airport.

This was revealed by Shipping, Ports and Aviation Minister Nimal Siripala de Silva chairing a special discussion. At present the administration and operation of the Hingurakgoda is by the Sri Lanka Air Force. The Minister expressed confidence in the ease of facilitating visits to Polonnaruwa, Anuradhapura, Sigiriya, and Dambulla by transforming Hingurakgoda into an international civil airport.

"This transformation is aimed at increasing foreign exchange earnings by attracting more foreign travelers and tourists to these historical, scenic and cultural sites," he told the discussion. It was revealed that a field study should be conducted to take immediate measures to improve and develop the airport for the landing and takeoff of A330 aircrafts.

Extending the current 2,287 m runway up to 2,800 m, construction of an access way to the airport runway, setting up an air navigation system, construction of an Air Traffic Control (ATC) tower and passenger terminal at the airport were decided among essential measures.

Shipping Ports and Aviation Ministry Secretary K.D.S. Ruwanchandra, Airport and Aviation Services Sri Lanka Ltd. Chairman Rtd. Major General G.A. Chandrasiri, officials and representatives of Civil Aviation Authority and Sri Lanka Air Force attended the discussion.

Recently Themiya L.B. Hurulle in article (https://www.ft.lk/opinion/Late-President-R-Premadasa-s-30th-death-anniversary/14-747853) said late President R. Premadasa was to convert the existing SLAF Airport at Hingurakgoda (in the neighbouring Polonnaruwa District) to an international airport from where agro produce and processed products could be exported.

This was in addition to providing easy access for tourists from overseas to visit Polonnaruwa, Anuradhapura, Sigiriya, Dambulla, etc. Another reason being that the Polonnaruwa/NCP receives North-East monsoon rains which would have been ideal as an alternate diversionary international airport when landing flights at Colombo Katunayake International Airport is impossible due to heavy South-East monsoon rains.