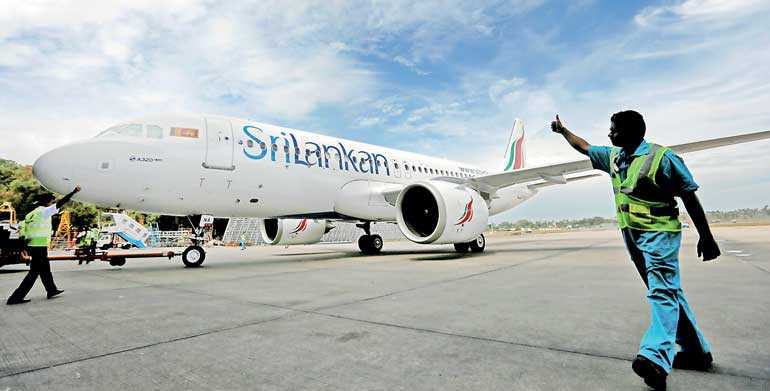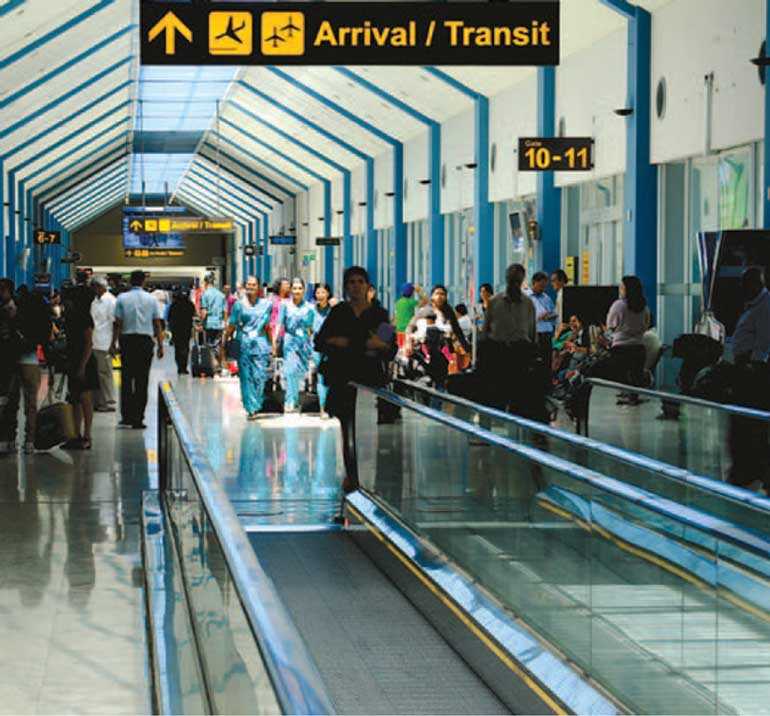 By P.N. Seneviratne

Airports, mainly international airports world over, are major revenue generators and economic drivers. They create direct and indirect employment, allow technology sharing, and increase connectivity. However, many international airports have been unable to capitalise on the impacts of globalisation and rising incomes. Their operators, traditionally public entities, have been slow in adapting to changing customer needs and emerging competition through timely investments and marketing, and consequently losing competitiveness and lowering service quality.

Sri Lanka's primary aviation gateway, Bandaranaike International Airport (BIA) may face the same plight unless the Government moves fast. Sri Lanka's Airport Infrastructure is ranked 68 in the Travel & Tourism Competitiveness Report 2017 published by the World Economic Forum (above Bangladesh ranked 113, but below India and Malaysia, ranked 32 and 21 respectively). Airport Council International (ACI) ranks BIA #5 in south and central Asia region, below Mumbai, Bangalore, Delhi, and Hyderabad, which are all privately operated. BIA's 2016 cargo throughput ratio of volume to floor space is 0.5. Delhi ratio was 0.95 in comparison to the suggested benchmark of 1.0.

Many governments have built P3s (Public-Private-Partnerships) to overcome financial and bureaucratic constraints and deliver higher quality service to air travellers while deriving more from the assets. Indian government used them to modernise and operate its two busiest airports – Mumbai and Delhi – in 2006. Two competing consortia, one led by GVK and the other by GMR, were awarded 30-year concessions to finance, design, build and operate the dilapidated, inefficient, and passenger-unfriendly airports on a revenue sharing basis (45% Delhi and 38% Mumbai).

Delhi was ranked 110 in 2006. In 2014 and 2015, it was ranked 1 among 125 airports surveyed by ACI. In 2017 Mumbai and Delhi were tied for the top position in the more than 40 million passengers per annum (ppa) category. Philippine government signed a concession agreement on Cebu-Macatan airport in April 2014. The agreed investment was $320 million. By 2016, the airport's EBTIDA margin had reached 74%.

Therefore, should not AASL be benchmarking BIA with global peers instead of the previous year's performance? Should not the government of Sri Lanka explore the P3 modality instead of using aid financing? Should not there be at least a public discussion on quickly developing BIA to support the Government's aim for 4 million tourists per year by 2020?

According to Aviation and Airport Services Ltd., BIA's publicly-owned operator, the airport serves 50% more passengers than its current capacity of 6 million ppa, and is the "leading, profit-making public enterprise making an enormous contribution to the national economy."

In February 2018, AASL stated that it plans to "double the passenger and cargo handling capacity at BIA within the next five years, and the construction work necessary for such capacity enhancement will commence soon."

According to its 2016 Annual Report, "BIA phase II stage 2 expansion Project would cost around $700 million and includes construction of a new two storied terminal building with 180,000m2", which will increase the capacity from 6 million to 15 million ppa by 2020. It plans to increase the airfreight capacity to 1 million tons.

However, in May 2018, the Minister of Transport and Civil Aviation reported that "the contract undertaken by the Japan International Cooperation Agency (JICA) to build the second terminal at the BIA had to be cancelled as its estimate was 45% higher than that of the government engineers adding that fresh tenders would be called. Therefore, the Minister said that "a temporary terminal would be constructed within six months to ease congestion because construction of the second terminal which will take another four to five years to complete".

Such statements by the operator and the Minister must worry airport users, businesses, tax payers, and particularly the tourism industry.

Indeed, AASL's 2016 EBITDA margin of 56% on Rs. 6.9 billion after tax profit is in line with the privately-operated airports in the region. However, nearly 26% of BIA's 2016 revenue came from passenger fees, which now stands at about $50 per departing passenger. Fees, including embarkation tax, facility development fees, etc., at the Indian airports total about $25.

Globally, landside parking generates about 25% of the revenue. In Sri Lanka, 0.3% came from parking in 2016. Similarly, aeronautical revenue (from airside activities such as landing, parking, ground services, etc.) makes up about half the total revenue. Sri Lanka's aeronautical revenue is less than a quarter. This means, the passengers are paying more in Sri Lanka than elsewhere, which may affect long-traffic growth.

Delivering a temporary terminal that can provide at least the current level of service in six months is a monumental task. If the tendering has yet to commence, even awarding a single-source, design build contract will not guarantee delivery in six months.

In the case of the new terminal, if the lowest bidder in the first round was 45% higher than the estimated cost, re-tendering is unlikely to attract much lower bids unless the scope of the works is changed. Moreover, given that the best of designs and project managers have struggled to deliver projects on-time and on-budget even in the most advanced countries, delivery within four years is unlikely, especially if funding is limited.

P3 (Public-Private-Partnerships) is not panacea however. Canada recently shelved its plans to privatise airports after studying the pros and cons for two years. The US airports are almost all publicly owned. That is because most can easily raise funds when they need. The Maldives government cancelled a concession contract to improve, operate and transfer Male airport, two years after the award. International arbitration ruled the cancellation unfair. Yet, the Philippines started considering more high impact infrastructure projects under the Swiss Challenge approach.

NAIA (Manila airport), which serves 32 million ppa when its design capacity is 20 million, and ranked as one of the worst airports, although it became the 10th most improved airport in 2017, is one of them. Seven consortia have submitted proposals to improve, operate, and transfer NAIA to the government after 15 years. It expects an investment of $ 3 billion over 15 years. India announced in April 2018 that it plans to place 15 more profitable airports under private management. These moves clearly suggest that P3 is a worthwhile option to consider for BIA development, especially when the Government coffers are running low.