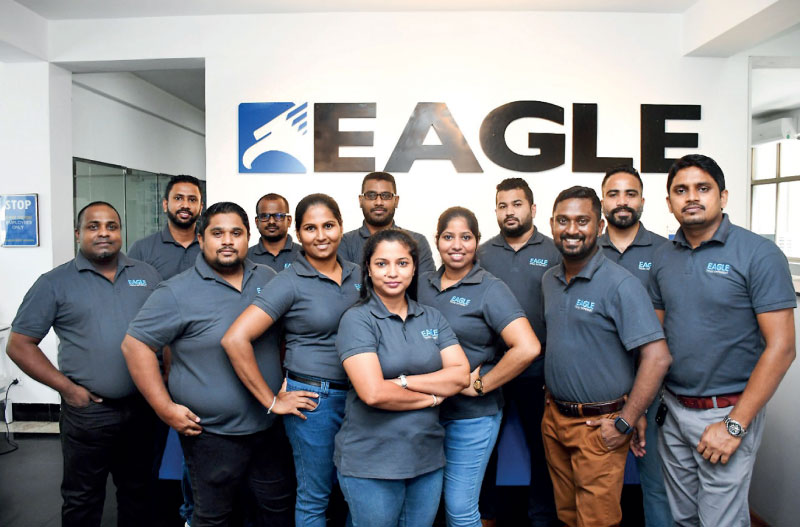 ---
Eagle Logistics Colombo celebrated its 16th anniversary on 20 October with religious ceremonies at their corporate office in Colombo 03. The company started business in 2005 as a joint venture with CL Synergy Ltd. having just three staff, and today it has become a group with five partnerships and more than 150 employees. CEO Asanga Weerackody created the Eagle Logistics name along with CL Synergy helping back-office operations. CL Synergy has been the co-partner of Eagle Logistics Colombo since its inception. Other partnerships include E-Visible Ltd., Eagle Global Express Ltd., Interglobe Freight Solutions Ltd., S C M Studio Ltd. and Freight NTC Ltd.

While being active in the market, Eagle Logistics realised that being involved in supply chain management was important for a freight forwarder since logistics was part of the same process. In 2011, Eagle Logistics became the first freight company to become a member of the Institute of Supply and Materials Management in Sri Lanka.

During the past decade and half, the company has continued to follow a recruitment policy which was unlike those used by any other company. The company has never recruited people from the industry; the recruitment policy of the company mainly focuses on giving opportunities to many youngsters especially school leavers. The flow of young blood through its ranks is the main reason for the organisation's success. Likewise, the company has managed to groom many staff from school leaver level to top professionals in the market. All the members of Eagle Logistics' top management started their careers at the company 16 years ago and the rest of the staff have followed suit. The training that they receive is without limitation and a few of the staff have managed to start up their own companies as well.