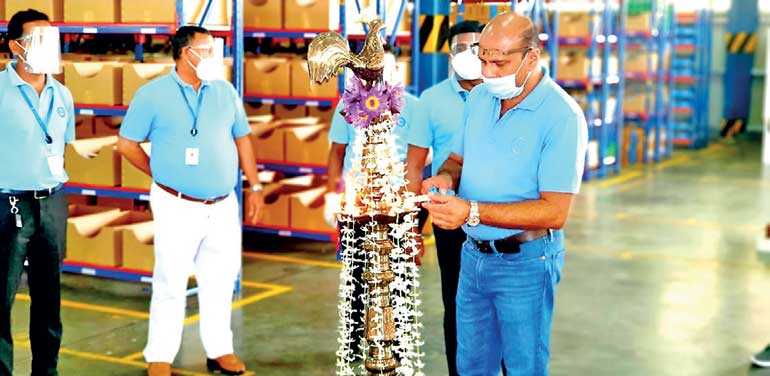 DPL Chief Operating Officer Laksiri Kumarasinghe lighting the traditional oil lamp at the opening of the new warehouse. Also pictured is DPMC Director – Parts and Accessories Jayantha Rathnayake
---
DP Logistics Ltd. (DPL) recently commenced a warehouse operation facility in Ranna in addition to its facility in Matara, to cater to the ever-growing logistics requirement in the southern part of the country. With its increased customer-centric approach and through this new warehouse operation, DPL intends to add value to logistics operations of assembling, pick-and-pack, etc., while optimally using the strategic location for overall customer benefit.

The gamut of supply chain solutions DPL offers include transportation, third party logistics (3PL) including Warehouse Management, Freight Forwarding and consistently exceeds traditional norms in logistics to provide customised solutions.

Managing over 200,000 sq. ft. of warehouse space through multiple locations in Colombo and its suburbs along with the company's enhanced resource pool and with its digital road map, undoubtedly has equipped DPL to cater to the current demands of the industry.

The company is well supported by an experienced fleet management team, professionally trained drivers, assistants and maintenance personnel, which has resulted in DPL's transportation solutions being renowned for reliability, professionalism, and emphasis on safety.

Commenting on DPL's capacity to be agile and deliver timely end-to-end logistics solutions, DPL Head of 3PL Dhanushka Jayasinghe said, "More than ever, planning well in advance for the unpredictable logistics needs of our clients with a strategic presence will certainly be a competitive advantage in the post pandemic market space."

Further reinforcing DPL's commitment to clients in its customer-centric approach, DPL Chief Operating Officer Laksiri Kumarasinghe said, "Within a very short period we have been able to setup a facility at Ranna which provides a comprehensive logistics services to clients. This strategic location has further enhanced our 3PL capabilities."

A member of David Pieris Group of Companies, DPL offers fully integrated and tailor-made Logistics Solutions using strong business acumen, and state-of-the-art technology, whilst developing mutually rewarding relationships with stakeholders. The Company has earned a reputation as one with passion and commitment for reliability and service excellence.
DPL Head of Sales and Marketing Dileepa Wickramasinghe lighting the traditional oil lamp at the opening of the new warehouse. Also pictured is DPMC Director – Parts and Accessories Jayantha Rathnayake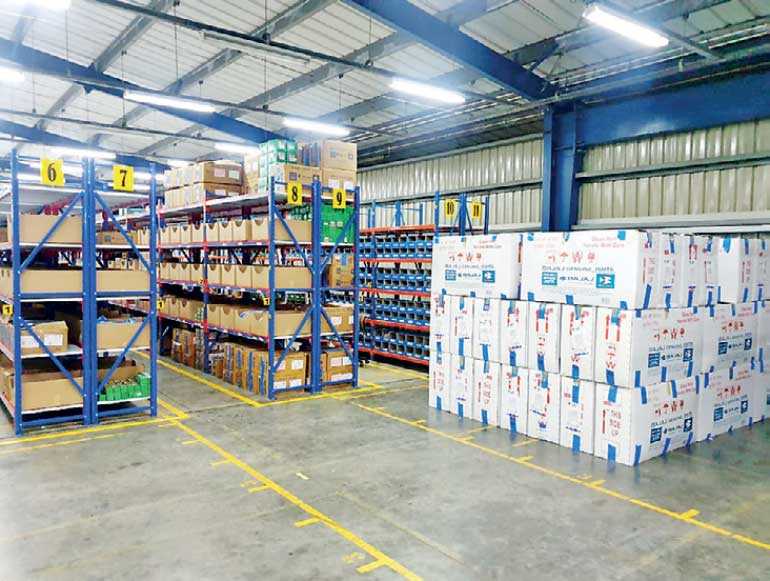 The new DPL warehouse operation facility in Ranna
---