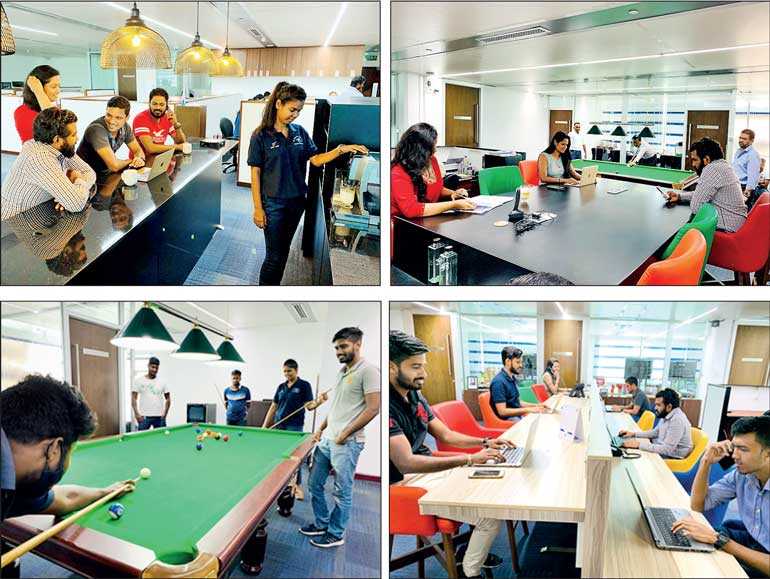 ---
Re-evaluates the functions of an office
Creates people centric atmosphere for work
At a time when technology was enabling companies to rethink strategy of running an office, COVID- 19 hit the world and the approach to work has since changed rapidly and more and more innovative thinking and designing of the future of the workplace is taking place.

The CL Synergy Group which is a large freight and logistics company based in Colombo, Sri Lanka took the new challenging environment to innovate and re-design its work patterns and introduced long-term design upgrades bringing in a new order to the workplace and its staff. Today the company does not operate like a traditional office of an 8:30 a.m. to 5:30 p.m. working hours with assigned office spaces and cubicles to employees. It works on flexible hours and providing round the clock service to clients in a new environment. The staff has much greater flexibility and freedom to deliver with remote and in-house options and achieve targets and service clients.

The company has also taken the initiative to upskill and reskill its human resources by giving them training and development on a wide range of subjects which is expected to enhance the group's performance and productivity and provide quality logistics services to the trade.

The new office of CL Synergy is an ecosystem of living spaces with meeting rooms, coffee corners, plug and play networks with amenities to relax and play a game of pool in a highly hygienic atmosphere. The concept is designed to support work life balance of the employees and increase teamwork and professionalism of the millennials and new generation joining the work force with new thinking and ideas. The company intends to transform its business activities into a digital experience and to provide a superior service to its freight and logistics clients.