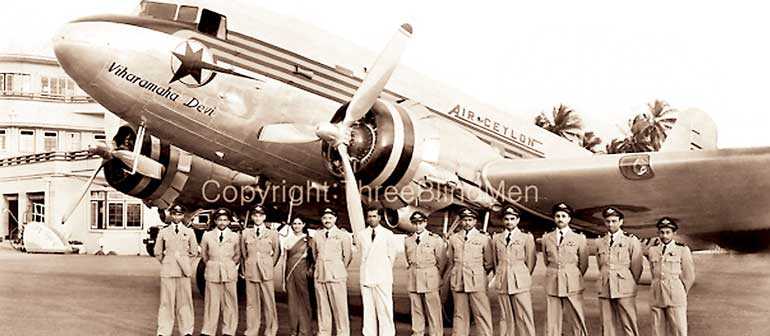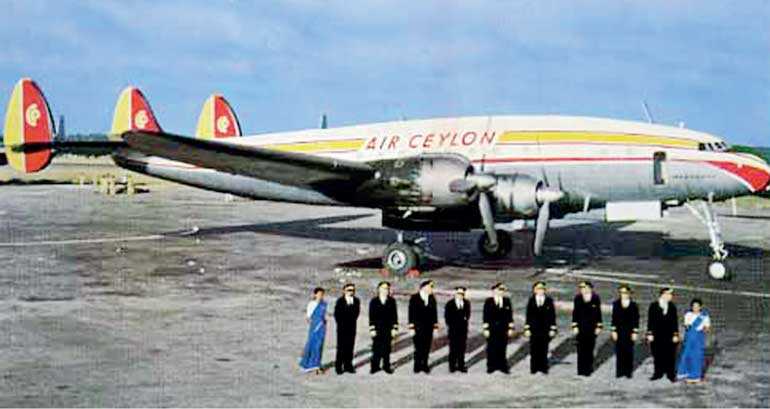 Great expectations

The Second World War ground to an awful end with the use of the atomic bomb in August 1945. Except for a brief scare in April 1942 when the Imperial Japanese Navy attacked the island, Ceylon had largely escaped unscathed from the terrible conflict.

Britain, depleted by the war effort and having abruptly withdrawn from India shortly thereafter, were preparing to leave Ceylon as well. The Government of Ceylon, looking to build a new nation, decided to set up its own airline as part of this effort.

Named Air Ceylon (IATA code: AE) and equipped with three war-surplus Douglas DC-3 Dakotas (see picture 1 taken at Ratmalana), operations formally began in December 1947. Given the many economic and cultural links between India and Ceylon, the first overseas destination was Madras (now Chennai), replicating the pioneering Tata Airline's flights before the war.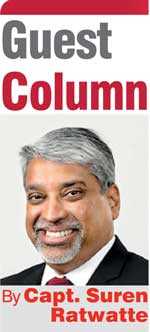 Trials and tribulations

The trials and tribulations of Air Ceylon is a fascinating story in itself. Numerous writers, including a comprehensive piece by Roger Thiedeman in the August 1998 issue of Airways magazine, have dealt with it in detail.

Suffice it to say, that in common with most of the airlines of the era, Air Ceylon too was under-capitalised, run on shoestring budgets by bureaucrats and subject to constant political interference. Despite a number of alliances with multiple foreign airlines, including Australian National Airways (ANA; 1949-1953), KLM Royal Dutch Airlines (1956-1962), Britain's overseas flag-carrier BOAC (1962-1972) and UTA French Airlines (1971-1976), AE was never to see even a brief period of consolidation and solid financial performance.

During this period the airline operated a modest network of international flights using, initially, the Douglas DC-4 Skymaster (supplied by ANA). Later the Lockheed 749 Constellation (picture 2), a 1049 Super Constellation and a Lockheed 188 Electra turboprop, all provided by KLM, were employed. Later still, during the BOAC partnership, de Havilland Comet 4s and BAC (Vickers) VC10s were operated. During the UTA collaboration three different Boeing 707s, 720s and a Douglas DC-8 flew on behalf of Air Ceylon. Toward the end of its existence Lanka's national carrier also leased two more DC-8s from airlines of questionable repute. In fact, Air Ceylon has the dubious distinction of operating more aircraft types in its short history than many much larger airlines.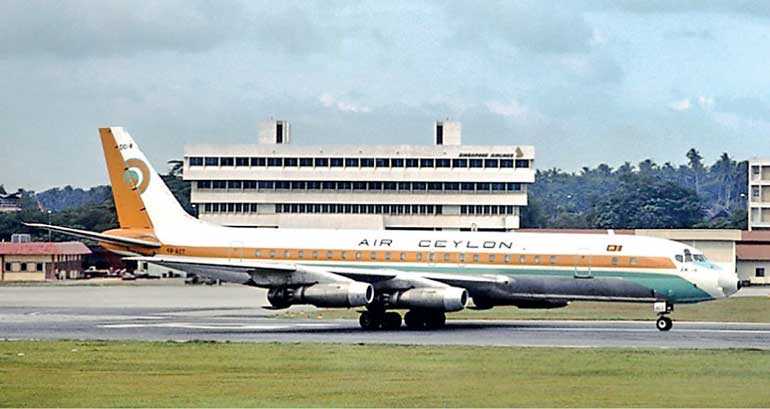 Regional and domestic network

Air Ceylon also operated a regional network, initially using the DC-3s, but in one of the few sensible fleet choices, purchased a turboprop Hawker Siddeley (Avro) HS 748 in 1964. This proved to be a capable and rugged workhorse, particularly for domestic flights. The operation was reasonably successful and expansion was in order. Yet in a typically puzzling decision, the government then purchased a French-built Aérospatiale N (Nord) 262! This aircraft, especially its turboprop engines, proved unsuitable for tropical conditions and barely lasted two years in service, to be replaced later by a second HS 748: a good example of poor decision-making leading to a significant financial penalty.

The final major acquisition by Air Ceylon was a Hawker Siddeley HS 121 Trident, which was inducted in 1969. Pakistan's PIA had introduced this tri-jet type only recently, so the choice was not unreasonable. The Trident allowed Air Ceylon to expand regionally to Bangkok, Delhi, Bombay (now Mumbai) and finally Sharjah in the UAE by the late 1970s.

One of AE's milestones was the inauguration of scheduled services to the Maldives Islands in 1967. This was to service the growing tourist demand to these idyllic islands and was initially an ad-hoc service using the venerable DC-3s. That destination has since grown into a tourism juggernaut and is today serviced by multiple wide-body flights a day from all over the world.
The demise

By the late 1970s Air Ceylon was struggling to survive. The DC-8-43 (in pic 3) (registration 4R-ACT; a relatively rare variant with Rolls-Royce Conway turbofan engines) had been leased from Templewood Aviation, which had earlier provided a Boeing 720. When the partnership with UTA was terminated, Air Ceylon purchased the DC-8-53 used by the French carrier. Several leased aircraft, including a Convair 880, a Boeing 720 and two VC-10s, were used at different times to bolster lift, but AE proved unable to capture a fair share of the rapidly growing tourism market to Sri Lanka and the Maldives. Changes in government led to much speculation about corruption, financial mismanagement and a litany of other accusations, which led to a Presidential Commission of Inquiry being tasked to investigate Air Ceylon.

The final blow came in September 1978, when a bomb destroyed one of the two remaining Avro 748s, which was parked at Ratmalana. A separate airline named Air Lanka was in the process of being set up by the new government. Air Ceylon with its proud fatality-free flying record of 32 years, quietly went out of existence in 1979.