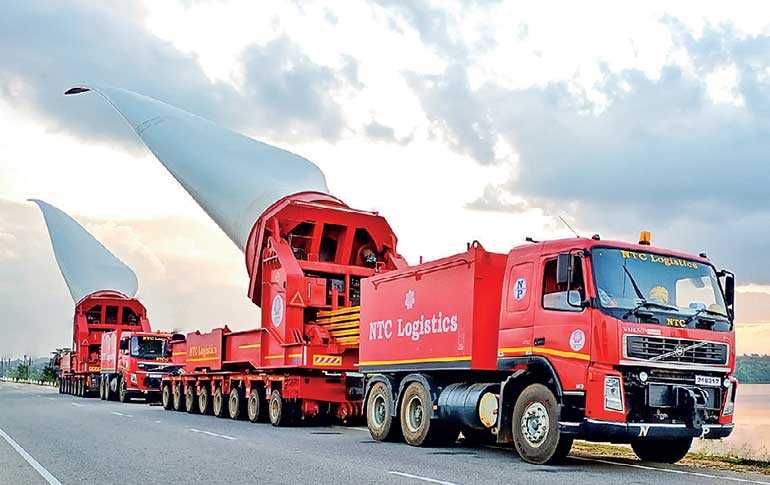 The COVID-19 pandemic has created a global economic meltdown, wreaking havoc in the world market and pushing many organisations to their breaking point. Amidst the pandemonium and chaos, an Indian company has once again proven its strength as a global logistic force. NTC Logistics the biggest Indian Project Cargo company had executed during this juncture, a time bound Transport, Crane and Installation (TCI) contract for Sri Lanka's biggest wind power project. This was the installation of the 30 turbines with a total output capacity of 100 MW for the Electricity Board.

This project necessitated moving 150 specialists, specialised cranes, customised trailers and prime movers along with the complete lifting tools to Sri Lanka. The complete movement and installation involved accurately planned supply chain activity of consignments originating from Denmark, China and India to the final site at Sri Lanka. With their expertise in project management and logistics, NTC handled the complete set of activities such as vessel chartering, port handling, customs clearance and land transportation.

NTC oversaw the safe handling of the equipment at the berths at Trincomalee and transportation to the site which also necessitated route and port development activities involving coordination with various Sri Lankan government agencies for compliances and permissions. The critical activity of erecting the wind turbine generators at the specified site ready for commissioning was executed fastidiously gaining appreciation from the customer. During this period, NTC simultaneously completed a second 20 MW wind power project for another private client in Sri Lanka.

NTC flew out quality control, health and safety experts from India, who kept abreast of day-to-day developments in the COVID-19 pandemic. EHS Experts recommended effective response mechanisms and ensured field compliance and precautions to ensure 100% safety. This focussed approach to time-bound delivery and EHS ensured NTC lost no man days or productivity.

NTC Logistics Sri Lanka started operations two years ago with a partnership with Eagle Logistics Colombo.