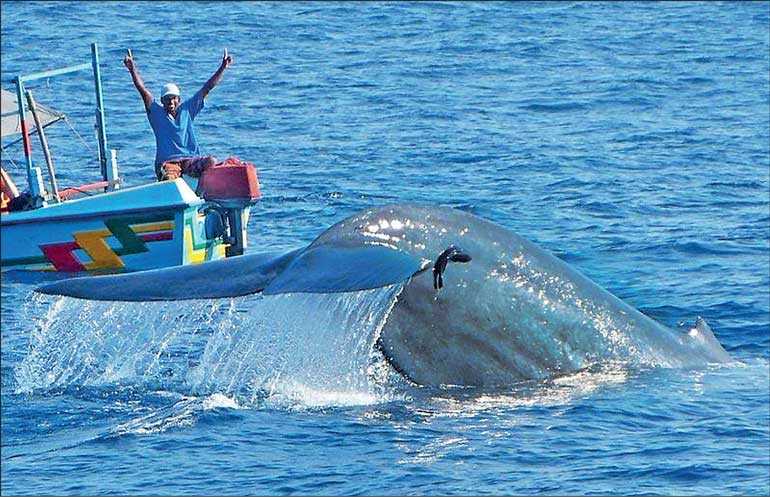 The most attractive export of Sri Lanka is tourism, poised for $ 8 b by 2025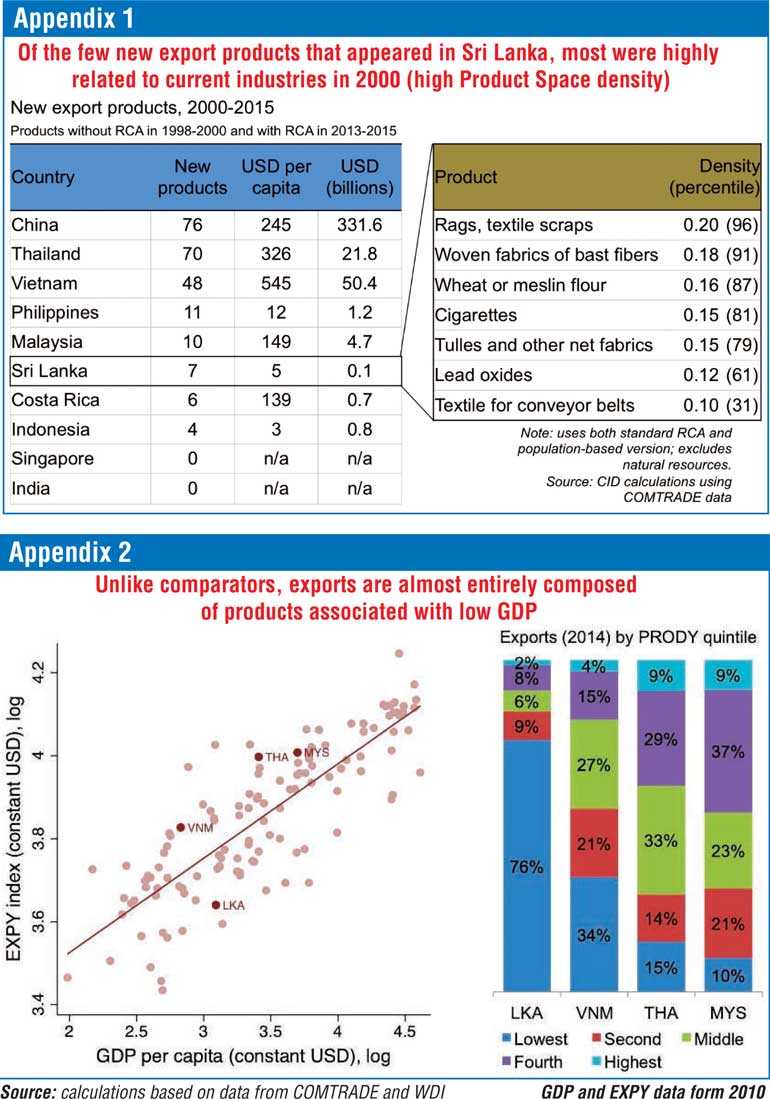 ---
Whilst Sri Lanka needs to be commended on the exports value of $ 17 billion that was achieved last year (the numbers include merchandise and export of services), a point to note us that Sri Lanka is ranked the lowest in our part of the world for new product development in the overall export basket. This analysis was done by the Harvard Diagnostic study done in 2018.


Sri Lanka – only $ 0.1 b
Based on the Harvard Diagnostic study in 2018, Sri Lanka has launched only seven new export products generating $ 0.1 billion in the period 2000-2015, whilst China has generated $ 331 billion with 76 new products.

There are other counties like Thailand, Vietnam, Philippines and Malaysia also registering new product

development contributing positively to the countries' export revenue as per Appendix 1. We also see that countries that are linking research to understanding the global consumer are achieving above 3% of their overall export revenue from new products. Sadly Sri Lanka is below 0.5% which is does not augur well for a country that targeting $37 billion in exports by the year 2025.

This clearly highlights the weakness of Sri Lanka's export agenda as against competitors in the region. This has resulted due to a strategic development of a new product pipeline not being there or not being formalised.

In simple words, it can be said that Sri Lanka has not identified the changing global consumer and changed its export product mix to the changing consumer landscape which needs to be addressed even now.

The Harvard Diagnostic Study of 2018 also revealed that almost 76% of the export products are low GDP contributing products as against countries like China, Thailand and Vietnam, which have strategically developed their export product baskets where low GDP merchandise accounts for only 34% of the business as per appendix 2.

A point to note is that countries that are moving towards industrialisation tend to move from exporting Apparel to 'Machinery and Electrical'. For instance Philippines has an export skew of 60%, Vietnam at 36% and China at 46% as per Appendix 2.

We see how Sri Lanka is lagging behind at 4% exports contributed by Machinery and Electrical, which is where reforms must happen in Sri Lanka. This calls for a stronger linkage between university and the private sector with the backing of infrastructure support by the Government.

This is the reason why the International Trade Center (ITC) Executive Director Arancha Gonzalez mentioned at the launch stating: "Sri Lanka needs to move away from the cosmetic side of exports to real hardware changes though policy reforms if we are to make Sri Lanka competitive in the global export arena."

Now the challenge is how this can be driven with strong leadership at a time when the focus is Provincial Council elections and Presidential elections.


SL's FTA – struggling at 20%
Whilst we know that the future of export growth is with trade agreements, the issue that that the private sector has on FTAs is that, the first Free Trade Agreement signed in South Asia, the Indo-Lanka FTA with India, is struggling even after 15 years. Whilst overall exports are touching $17 billion the Indo-Lanka FTA is yet generating between 0.5-0.8 billion dollars in exports. This is also from basic raw material driven items and not from the strategic sectors like Apparel or Tea.

This performance comes in the backdrop of the much-publicised middle income customer base of over 400 million and an economy growing at above 7% plus. The key strategic sectors of Apparel and Tea are struggling with the FTA utilisation below 20%. Some companies which have ventured out in the confectionery business have got burnt, which ultimately led to the Sri Lankan chambers issuing a statement that until the FTA anomalies are corrected Sri Lanka must not purse the ETCA economic partnership agreement.

There have been many conferences where the key the issues have been highlighted but the consensus now is that it is only a political intervention that can break the deadlock than chamber discussions.

India's view on the status quo is slightly different. It believes that the anomalies of the current Indo-Lanka FTA will be corrected when ECTA is implemented. In my view, in fairness to Sri Lanka exporters we have to see some course correction on the current trade agreement before we ink new trade linkages. The logic being that we need to see the political will for change before the private sector invests money to drive business.


Conclusion
What Sri Lanka requires now is not the debate why we highlight exports at 17 billion (together with Service exports) whilst Central Bank data continues to report the traditional merchandising export value of some 13 billion dollars.

What Sri Lanka requires is to build stronger linkages between the universities and typical export marketing companies whilst the Government supports the industries with funding for new product development.

Sri Lanka must increase the exports of Machinery and Electronics from the current 4% contribution to 20% by 2025. We must move to exporting products that generate higher GDP value to the economy. It is only then that we can say the ITC-driven National Export Strategy (NES) has been brought to life.

[The writer was the seventh Chairman of the Sri Lanka Export Development Board and then went on to head the Government's key policymaking body, the National Council for Economic Development (NCED).]