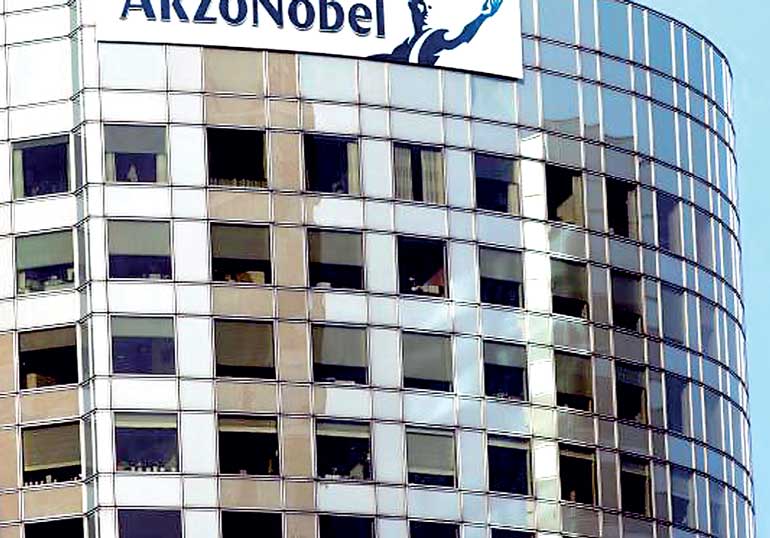 Reuters: US paint maker PPG Industries raised its proposed offer for Akzo Nobel by about 8% to 26.9 billion euros ($28.8 billion) on Monday, increasing the pressure on its Dutch rival to enter into talks.

PPG said its proposal was a "final" invitation to Akzo to enter negotiations and included a break fee in case the deal was rejected by regulators – attempting to address a concern that Akzo raised in rejecting two previous proposals from PPG.

The move turns up the heat on Akzo ahead of its annual meeting on Tuesday where it will face a group of shareholders unhappy it has not engaged with PPG. Shares in Akzo, the maker of Dulux paint, jumped as much as 6% to a record high of 82.95 euros following the improved proposal.

The shareholders, led by hedge fund Elliott Advisors, say Akzo should at least open exploratory talks with Pittsburg-based PPG.

"We are extending this one last invitation to you and the Akzo Nobel boards to reconsider your stance and to engage with us," PPG Chief Executive Michael McGarry said in a statement addressed jointly to Akzo's chairman and its CEO on Monday.

"Our revised proposal represents a second increase in price along with significant and highly-specific commitments that we are confident Akzo Nobel's stakeholders will find compelling," added McGarry.

Akzo confirmed it had received a "third unsolicited proposal" from PPG but was non-committal in its response.

"The Board of Management and Supervisory Board of Akzo Nobel will carefully review and consider this proposal," said Akzo, noting it was required by law to study the bid.

Analysts from Morgan Stanley said it was noteworthy Akzo had not rejected the bid out of hand, and remarked that PPG had made significant concessions – not only on the break fee but also on employment, pension plans, research and development spending and the location of production facilities.

"This is the first time Akzo has said it will review an offer from PPG, although we will have to wait and see what decision is ultimately made", they said in a note.

A spokesman for Elliott said the fund was examining PPG's latest proposal and could not immediately comment.

Columbia Threadneedle Investments, a top-20 investor in Akzo with a 0.77% stake, said in a statement the Akzo's boards had "no room for excuses now and must enter into proper discussions with PPG."

PPG said its new proposal was worth 96.75 euros per Akzo share, comprised of 61.50 euros in cash, 0.357 shares of PPG common stock and dividends worth 7.78 euros.

That is a 50% premium to Akzo's closing price of 64.42 on March 8, the day before PPG confirmed it had made a proposal to buy Akzo at 80 euros per share.

A second proposal worth 90 euros per share on March 20 was rejected within 48 hours, with Akzo arguing it substantially undervalued the company and would be bad for other stakeholders, such as employees and customers.

"I do not see how Akzo's board can now not engage," said Michael Wegener, managing partner at hedge fund Case Equity Partners, which has invested 6.7% of its assets in Akzo.

"If they don't, PPG is very likely to take this directly to shareholders."

Last week, Akzo presented its case for remaining independent, offering shareholders 1.6 billion euros in extra dividends and detailing plans to sell or float its chemicals arm, representing a third of company sales and profits, within one year.

Both moves, if completed, would make Akzo a less attractive target for PPG, although the US company has said the primary reason for the takeover would be synergies of $750 million between the companies' paints and coatings businesses.