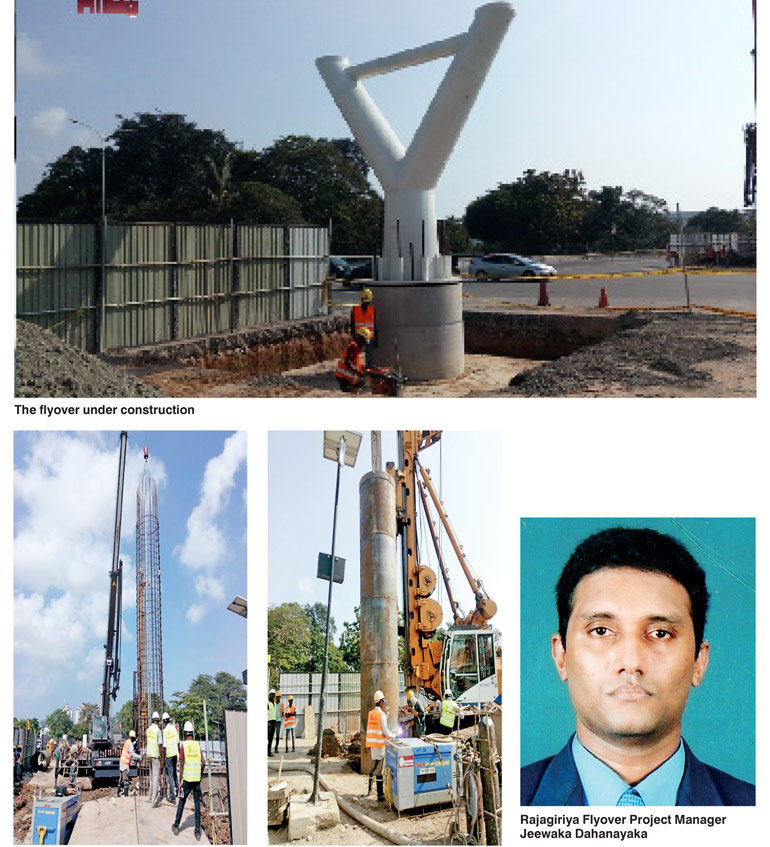 Access Engineering PLC, the pioneers in the flyover construction in Sri Lanka, is speeding up the construction work of the Rajagiriya Flyover; a reliable solution to lessen the heavy traffic congestion at Rajagiriya junction along the A0 road, Sri Jayawardanapura Mawatha.

The construction work of the flyover project was initiated by the Road Development Authority under the Ministry of Higher Education and Highways during the last year due to the heavy traffic congestion which has long been a point of contention among daily commuters. The project is funded by the Government of Spain and the design and the supply of the superstructure are entrusted to; Centunion S. A of Spain as the main contractor and the design and construction of substructure, on-site fabrication, the installation and erection of the steel superstructure are subcontracted to Access Engineering PLC.

Rajagiriya town administered by the Kotte Municipal Council is situated about 10 km away from the Capital of Colombo. Rajagiriya is identified as one of the heavy-traffic areas in suburbs of the city and three closely situated road intersections at Rajagiriya creates highly saturated continuous traffic congestions towards Battaramulla, Parliament road, Kalapaluwawa, Borella and Nugegoda. More than 75,000 vehicles are plying daily through Rajagiriya inclusive of large number of public transport busses.

The flyover under construction is of 363 m length and is to accommodate four traffic lanes built on two individual decks where width of a lane shall be 3.5 m. The flyover is to be built following the horizontal alignment of the existing Sri Jayawardenapura Mawatha with two horizontal curvatures of 257 m and 128.5 m in radius respectively and a vertical alignment with a minimum 5.2 m vertical clearance for traffic flow underneath the flyover structure.

Currently the project has achieved 50% of physical progress, with a partial completion of the substructure. The erection work of the structure has already been started along with the erection of steel tubular Y-shaped piers. Additionally 20 nos of bored piles are installed and completed for the construction of retaining walls. Once completed, the flyover will take the daily commuters amassed at 4+800 km near Victoria Home up and over the flyover to be connected to the Sri Jayawardenapura Mawatha at 5+570km close to Buthgamuwa Road Junction near Fuel Filling Station.

Location of the project being as one of the most transit areas of the Capital of Colombo, flyover is designed to blend in to the city architecture and future development plan. The construction team of Access Engineering PLC is executing a comprehensive traffic management plan onsite with the provision to the traffic to flow on all six lanes as it usually does. While the project operates in full swings, the target completion is scheduled for December 2018.

"We anticipate to see this project comes to fruition as this project will contribute for better transportation, for the economy as well as for the quality of life," said Rajagiriya Flyover Project Manager Jeewaka Dahanayake.