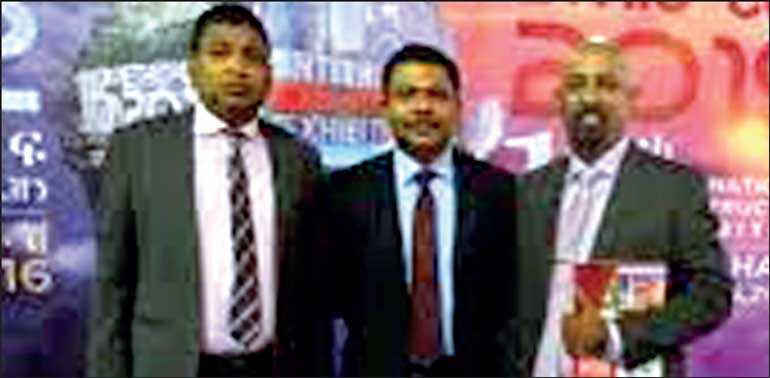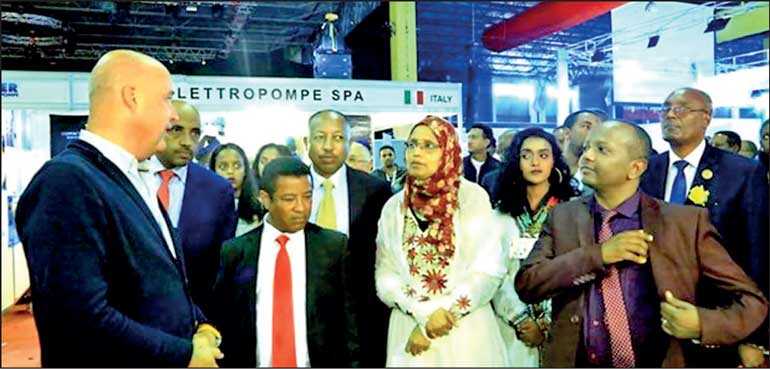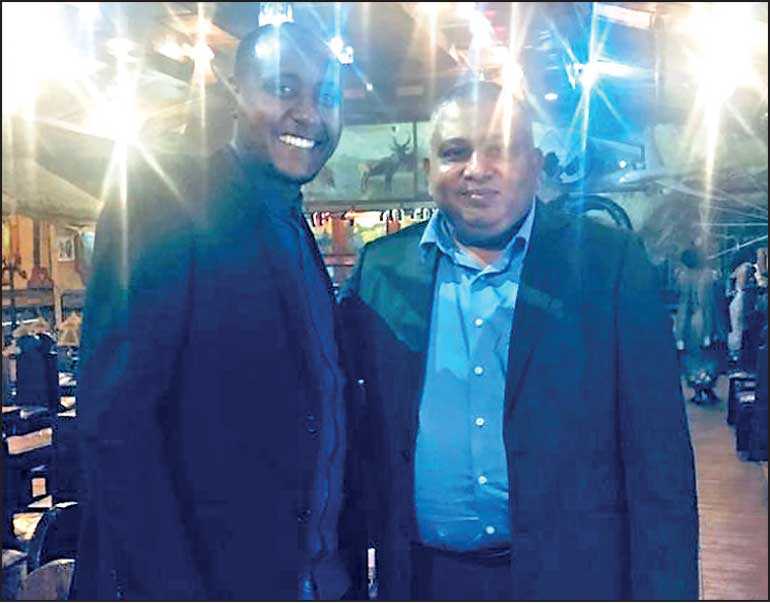 ---
"It was indeed a pleasure to be a part of the Sri Lankan delegation at the 16th Ethio-Con Con-struction Exhibition in Ethiopia and a great opportunity not only to expand the business globally but also to get to know the vast range of opportunities in the Ethiopian market," stated a Sri Lankan delegate, APS Lanka at the recently-concluded Ethio-Con Construction Exhibition.

The Sri Lankan delegation comprising three construction companies has successfully concluded the participation at the 16th Ethio-Con International Construction Exhibition held in Addis Ababa, Ethiopia from 24-27 September and secured new business opportunities in the African region. The Ethio-Con Exhibition provided a platform for the Sri Lankan delegation to link with prospec-tive business personnel in this market. Also it would be the meeting point for the international construction sector companies to explore the potential in the construction industry in Ethiopia and Africa.

Each company had conducted business meetings with potential clients, influential construction firms during the exhibition which could result in future business developments of the companies. The new business contacts generated in this event with the potential clients would create the platform to increase business in the best interest of Sri Lanka's construction industry.

The EDB, and Sri Lanka Embassy in Ethiopia have organised this event as a collaborative pro-gram and facilitated the three Sri Lankan companies; APS Lanka Ltd., Saw Engineering Ltd. and International Construction Consortium Ltd. to participate at the exhibition and they had success-ful business meetings with their Ethiopian and African counterparts. Sri Lankan companies are negotiating with the business inquiries they received at the exhibition towards success. The main focus of organising this program was to have an exposure to introduce Sri Lankan con-struction sector offerings to the African countries as a new service area and to build up business relationships between the two countries. This exhibition has helped the industry to reach the target audience in communicating and expanding the scope and also help with market insights and to know customer needs better which has long-term benefits for enhancing and developing the service portfolio.

EDB is now taking the initiative of introducing a fast track facility for issuing business visa and TPN facility for the Sri Lankan professionals who are engaged in overseas projects to expand their business internationally.

The EDB has identified the professional service sector (construction) as a focus sector which aimed at global positioning of the sector by country branding and promotion in the key target markets including the African region. The EDB is prominently giving the leadership to the Sri Lankan construction sector in achieving the overall national goals of reaching more foreign exchange revenue for the country. Therefore, the EDB is planning to organise similar programs in other countries to explore business opportu-nities for Sri Lankan constructors.