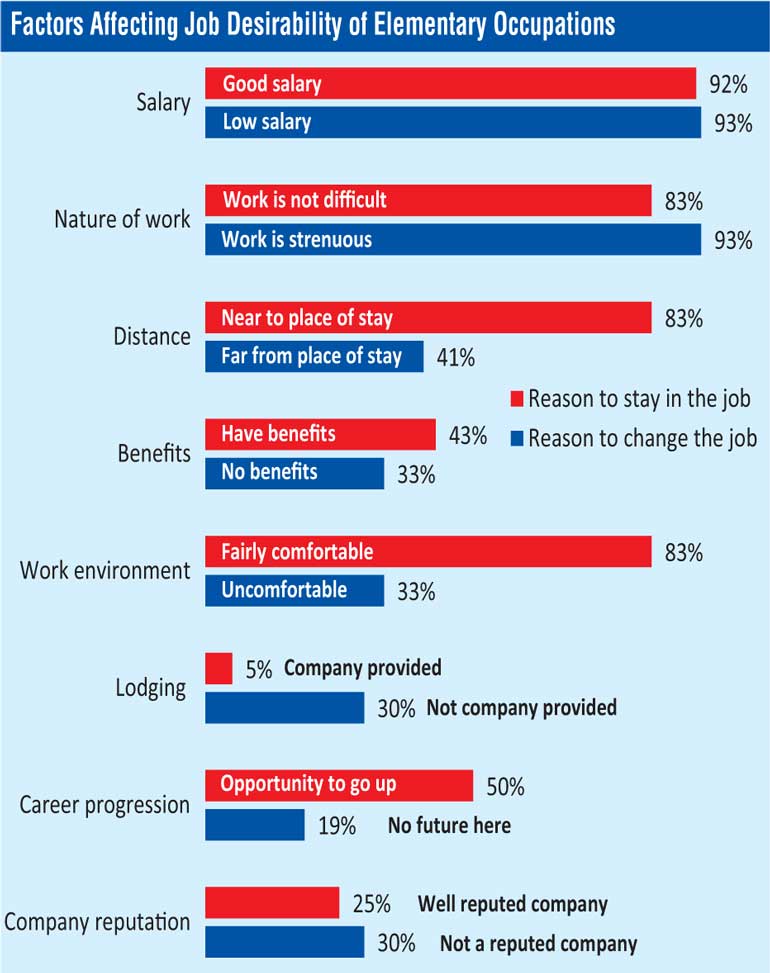 The construction industry is worth approximately $ 8 billion and is already under strain owing to rising construction costs. This industry is challenged by a shortage in skilled construction workers due to two factors; firstly, there is a large number of potential labour who seek employment as trishaw drivers and secondly, due to worker migration to the Middle East where there is a much higher earning potential.

The Department of Census and Statistics recently released a report on labour demand according to which there is a great demand for elementary occupations from employers. Elementary occupations such as cleaners and labourers, involve routine tasks and physical effort which require minimum educational qualifications to enter. This category comprises the largest employment group in the construction sector and the second largest in the industry sector. By the time of the survey last year, the construction industry required closer to 10,000 labourers.

The shortage of labourers has affected the manufacturing sector as well. Currently the most demanded elementary jobs are security guards, manufacturing labourers, cleaners, and helpers who are critical for industry operations.

The current average salary of an elementary worker is Rs. 19,654 which is the least paid employment group according to this report. A study conducted by the Research Intelligence Unit (RIU) found out that elementary workers supplement their salary with an average variable income of Rs. 4,008 which is in the form of incentives and overtime payments.

Therefore, average total income would reach closer to Rs. 25,000. Despite this, the RIU analysis shows that the average income expectation of this segment is to be in the range of Rs. 30,000 to 35,000.

This is about a 20 to 40% increase in worker remuneration. As a result, there is an upward pressure on overall payments to labourers fuelled by the shortage.

The industry is plagued with a high labour turnover and increasing labour demand has resulted in long delays for work to be completed. Some factors leading to labour turnover among female elementary workers identified in RIU report is given below.

RIU Economist Lalinda Sugathadasa said the increase in wages can cause the cost of construction to go up by at least 7%.

In its latest study, RIU has also observed changing behavioural dynamics among this employment segment in terms of commuting, lodging, workweek, and job desirability. More insights on the labour market can be obtained via contacting 0719021396 or [email protected].