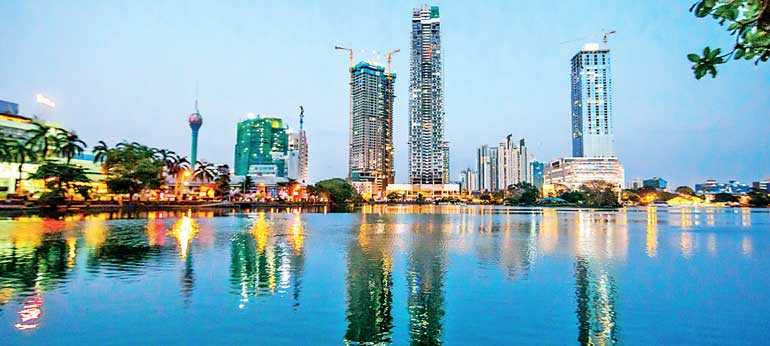 The coveted Beira Lakefront
---
With the end of the 30-year civil war in 2009, Colombo 2 real estate value had tripled in a mere five years. This trend of continued rapid ROI for Colombo 2 resulted in secondary sales per (existing) property exchanging hands x 3 (on average) by 2018 – this is due to the continued development of the immediate vicinity and its growing need for quality accommodation.

The Colombo 2 area has become synonymous with the exclusive Beira Lakefront living expectation of convenience, spectacular views and upper-class living. With several luxury and super-luxury properties under construction, Colombo 2 also houses the highest ratio of Class A+, A and B real estate properties.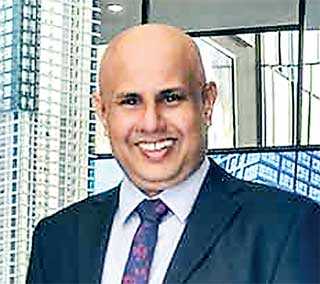 Capitol TwinPeaks Managing Director Rohana Wannigama
Class A+ and Class A – well-located, have good access, and are professionally managed, these buildings represent the highest quality in the market. Generally they are considered to be modern landmarks, with the best construction partners, high quality building infrastructure and attract the high-spending tenants, eventually commanding the highest rental yields and capital gains. Class B buildings are generally older, with high quality management and high-spending tenants and are generally well maintained.

Capitol TwinPeaks Managing Director Rohana Wannigama said, "Capitol TwinPeaks' location in Colombo 2, adjacent to the Beira Lake is based on strategic forecasting of potential capital gains and rental yields. Real estate investment involves a relatively favourable risk/reward profile, with relatively low liquidity (ease of entry and exit). In addition, the design and build partner for this project is Sanken – which has been an integral party in the creation of Colombo's skyline, with several popular, class A+ and A properties as part of its Colombo 2 portfolio."

Areas such as Colombo 2 offer an attractive mid-to-long-term profitability scope, of how the locality is expected to evolve over the investment period. With the conversion of Colombo 2 to Colombo's new Metropolitan Centre there is an expected increase in property valuation in the long run. This is apparent with the current value vs. primary sale value of condominiums present since before 2009.

Concluding, Wannigama said, "Location is one of the most important factors to consider when investing in real estate, it poses a direct profitability correlation in real estate investment. The increase in profitability for real estate investment is proportionate to proximity to amenities, peaceful conforming areas, neighbourhood status, scenic views, leisure districts, commercial areas, transport hubs, etc." As developments continue on with real estate transactions underway, with Sri Lanka in the last decade having catapulted to the forefront of not only travel and tourism, as the nation transitions from a lower middle-income to an upper middle-income nation (World Bank, 2018), local property markets have grown exponentially. Real estate professionals and developers believe that the current fluctuation in Sri Lanka's economy will pass as expats and foreign nationals look to continue investing in fast growing economies such as Sri Lanka's, allowing for the possibility of double digit returns via capital gains and rental yields, upon completion of a project.