National Construction Awards Ceremony 2017 organised in order to celebrate the progress of the construction field was held under the patronage of President Maithripala Sirisena at the Bandaranaike Memorial International Conference Hall (BMICH) on 26 February.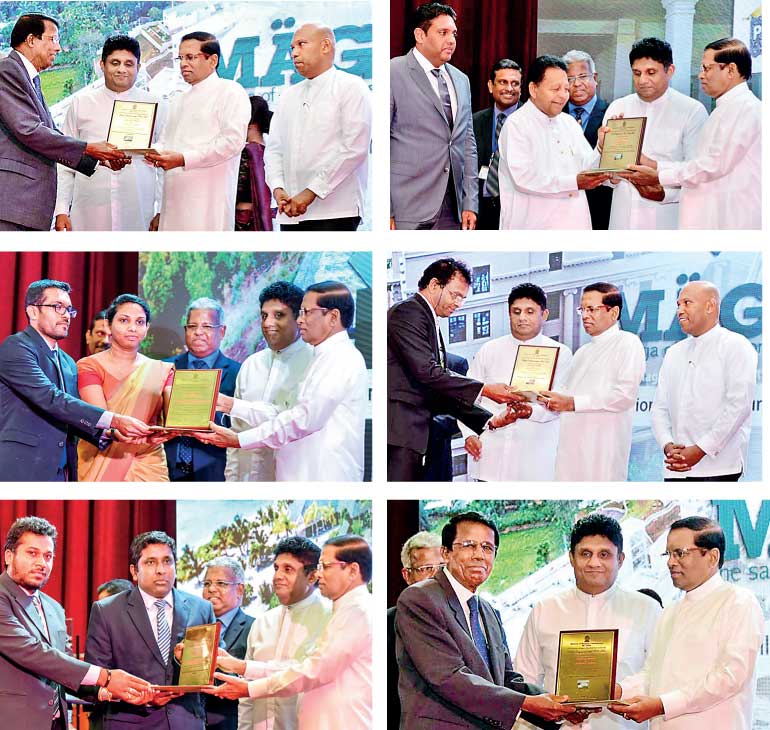 Eight persons who displayed outstanding skills in the construction field were presented with National Construction Awards of Excellence by the President.

Three new awards that were introduced this time by the local constructors in te section of foreign projects for encouraging them and to appreciate their ability to win foreign projects by President Sirisena.

The journal for environmental guidance for construction was presented to President Sirisena by Minister for Housing and Construction Sajith Premadasa.

Deputy Minister Indika Bandaranayake, Secretary of Housing and Construction R.M. Abeyrathne, Construction Industry Development Authority Chairman M.R. Jeyachandran, Construction Industry Development Authority Director General H.K. Balachandran and other officials were present at this event.