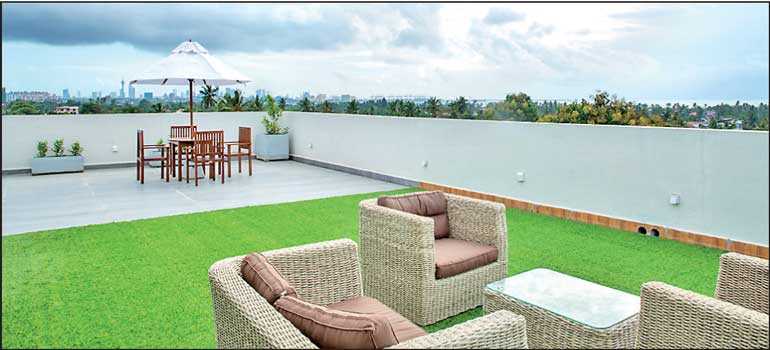 ---
Kelsey Homes says it is ready to welcome prospective buyers of Urban Heights Wattala for open days; 15 and 16 August. The complex, for prospective buyers is "Ready for you to move in!"

Urban Heights Wattala is an exclusive gated development of 16 units with a five-storey apartment complex; comprising a line of upmarket, beautifully designed units available in two and three bedroomed configurations.

The units offer optimal value and a high return on investment, and residents will be able to access the Colombo Port City in 30 minutes via the port access elevated highway, while the outer circular highway will also allow them to conveniently reach Colombo within a short time, despite living in the suburbs.

Urban Heights Wattala offers residents a lifestyle of comfort and convenience. The apartment complex features a wide range of modern facilities including a fully equipped gymnasium and eye-catching views from the roof terrace, including a view of the sea.

The complex is equipped with a lift, a garbage collection point, allocated covered parking areas and 24-hour security for all residents; ensuring that they remain safe at all times. Each spacious unit covers an area of 1,200+ square feet and priced from Rs. 18.5 million.

With the COC (Certificate of Conformity) obtained, the apartments are ready to move in, for the new owners. As only seven units are available, buyers will have limited opportunity. So, take advantage of this risk-free investment close to the urban town of Wattala.

Potential buyers can enjoy an amazing discount of Rs. 1 million if they make the reservation by 31 August. Kelsey Developments PLC Chairman Eardley Perera stated, "When selecting a home, affordability and accessibility are two key factors prospective buyers should consider; both of which are offered by Urban Heights Wattala."

"Given the highly convenient location and the comfortable apartments within this gated housing development; professionals and reputed businessmen have found these apartments perfectly suited for their requirements."

"It is complete with all the conveniences of modern apartment living, while each unit boasts of the finest equipment and facilities. Given the competitive price and the fact that the COC has already been obtained, buyers can move in immediately," Perera added.