Colombo 2 luxury properties
---
As the construction of Port City continues, alongside present Colombo's skyline – commercial property owners and investors of Colombo 1; and luxury property owners and investors of Colombo 2 and 3 are expected to reap higher capital gains and rental yields due to the pursuant knock-on effect and need for housing space arising from the Port City influx of visitors and corporations.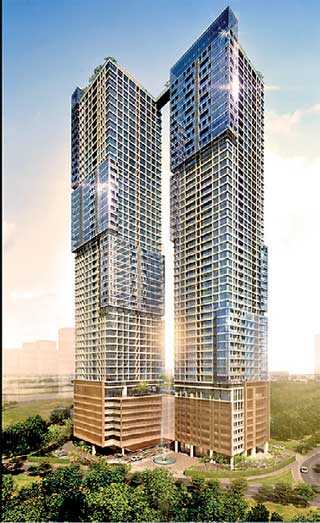 Capitol TwinPeaks, Colombo 2


CHEC Port City Colombo Ltd. through China Harbour Engineering Company (CHEC) is part of China Communications Construction Company Ltd. (CCCC), which has been actively involved with the development of Sri Lanka since 1998, executing major construction projects, such as the Southern Highway, Outer Circular Highway, Hambantota Port, Mattala International Airport, Colombo South Container Terminal and many other infrastructure projects.

With the completion of the $ 15 billion Port City; part of the Belt & Road Initiative (BRI), considered to be the new Silk Road, this metropolis is expected to vastly provide a knock-on increase in property value and rental yields for neighbouring areas, namely in Colombo 1, 2 and 3. Particularly with tourists staying in apartments (16% rise between Q1 2018 and Q2 2018), as opposed to Hotels (Lanka Property Web, 2019, Real Estate Trend Report).

Projects located around the Beira lakefront, such as Capitol TwinPeaks, a 50-storey interlocking twin-tower residential project, under the Sanken Group is expected to double within the next six [06] years (KPMG, Paradise Island – Luxury Living in the Tropics, Luxury Real Estate Report 2018) with an additional increase in its rental yields due to the need for affordable, convenient, contemporary living in close proximity to the Port City. The reclaimed land project aims to develop the most liveable city in South Asia, built on sustainable values, a healthy environment with future ready infrastructure to enhance living convenience, providing an exemplary city with quality commercial, entertainment, medical, education and lifestyle opportunities (CHEC Port City Colombo Ltd. 2019). Soon to become home to a melting pot of cosmopolitan foreign, expatriate and local residents, The Port City is expected to create an immediate, as well as long-term impact on Sri Lanka's (primarily Colombo) economy.

Sri Lanka is further expected to receive a boost in international interest due to its unique location as a major Port connecting the East and the West, coupled with its growing skyline, increasing quality of living and now the introduction of the Port City, as an extension of the Central Business District of Colombo's vibrant commercial centre.