Capitol Developers – the developer of Capitol TwinPeaks, the 50-storey twin-tower, mixed development under the Sanken Group – recently announced the provision of the 'Capitol-ize' investment scheme for potential property owners/ buyers, as a means by which to ease financial pressures (a resultant of Sri Lanka's recovering economy) allowing more entrants into the real estate and property market.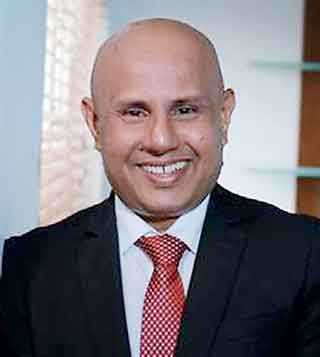 Capitol Towers Managing Director Rohana Wannigama
The Investment scheme aims to assist buyers with an advantage in entry value (approx. 8%) where the USD is set at Rs. 185 (at present) along with guaranteed returns and capital appreciation, during a period where low risk investment options such as fixed deposits continue to provide low reward returns.
The introduction of the 'Capitol-ize' investment scheme allows for a 5% guaranteed annual return on investment for the first two years; whilst owners can expect a minimum a 7-10% per annum property appreciation – making it a low risk, high reward for investors – during an ailing financial period, nationally.

Capitol Towers Managing Director Rohana Wannigama stated: "The investment scheme stands as a testament to our unwavering belief in the return on investment that this mixed development project will provide its owners with, based on the quality, location, unit mix and expected industry trend further complemented by the reputation and real estate expertise of the Sanken Group. The scheme is an additional avenue to capitalise on their property investment."

Recipients of the investment scheme are required to provide an upfront payment and receive possession of the apartment in two years, proceeding. During this time period apartment owners are exempt from maintenance and management fees and receive their return on investment (ROI) paid annually for two years.

The project which is expected for handover between end June and December 2021 is now 77% sold, with construction continuing at full steam ahead for delivery. The project is poised to offer high rental yields, high capital gains, higher ROI, optimum unit mix for investment, low energy for greener living and freehold title ownership.

The project located adjacent to the Beira Lake – overlooking Colombo cityscape, the Indian Ocean and Port City, embodies the harmony of real estate excellence; as a product of construction, design research and the expertise of the Sanken Group. Residents are able to select from two, three, four and five bedroom apartments that range from 774 sqft to 2,726 sqft.
For more information, visit www.capitoltwinpeaks.com