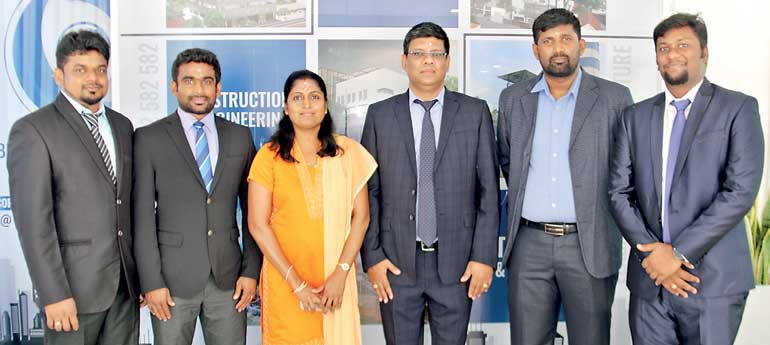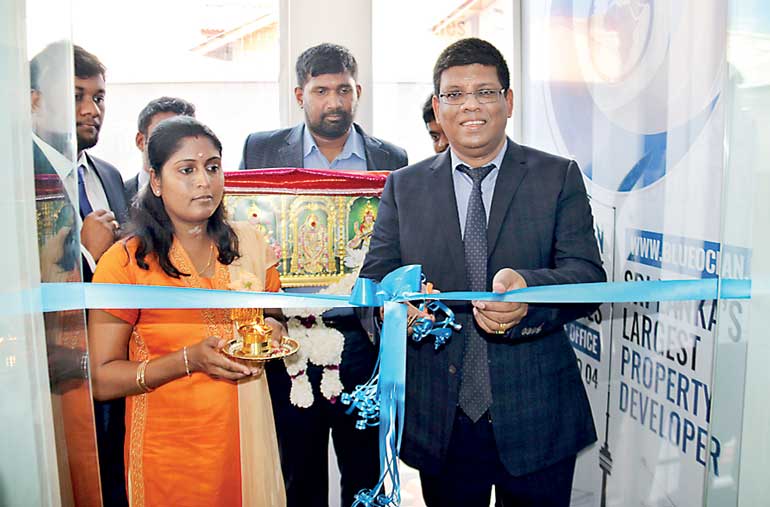 Blue Ocean Group, as part of their expansion drive, recently opened their platinum office at No 9A, De Fonseka Place, Colombo 04. The new Blue Ocean Platinum Office was ceremoniously opened by the group's Chairman S. Thumilan amidst distinguished guests, group management and the staff.

The new platinum office is expected to drive sales and marketing operations for the Blue Ocean condominium and real estate businesses whilst also providing facility management services for occupants of Blue Ocean condominiums. The group's construction and engineering business development operations are also now being executed from the Platinum Office.

Blue Ocean Travels office which previously operated from Wellawatte has also been relocated to the more spacious and convenient Platinum Office and will be operating its travel and ticketing operations from Bambalapitiya from now on.

"The opening of the Blue Ocean Platinum office in Colombo 04 marks a significant mile stone in our long journey of success. From now on most of the business and marketing operations of the group will be managed and executed from this central location. As we continuously grew from strength to strength over the past few years, it was becoming highly necessary to have a main office in a central location in Colombo. Convenience and efficiency are the key factors we sought for and we are confident our new platinum office will play a key role in driving the businesses," said Blue Ocean group Chairman S. Thumilan.

The Blue Ocean Platinum office is cleverly designed with multiple facilities and is located in the most ideal environment to serve as a business hub and a customer care centre. The place can conveniently house the staff and customers in its spacious interior and ample parking facilities are available for the customers and visitors.

The Blue Ocean Group consists of 50 subsidiaries dealing in several fields such as, Construction and Engineering, Architectural and Engineering Consultation, Facilities Management, Education, Apparels, Logistics, Advisory, Entertainment, Travel, Concrete Mixture Manufactory, Carpentry, Aluminium Fabrication, Imports of Building Materials, Home Appliances, Heavy Equipments, etc. The group has been a dominant force in the growth of Sri Lanka's construction sector, handling a wide variety of projects from condominiums and commercial projects to government projects.

The group's construction arm, Link Engineering is one of the pioneering construction companies in the country with a history of well over four decades and has a series of achievements to its credit. Link Engineering, supported by its sister companies namely Link Ready-mix, Link Aluminium, Contessa and Sisira Builders is currently handling over 35 condominium projects and 30 government funded projects.

The group has been continuously in the spotlight when it comes to construction and real estate, winning multiple global and local awards. The company was recently recognised with top international honours when the group was recognised as one of Asia's greatest brands whilst Chairman S. Thumilan was selected as one of Asia's greatest leaders at Asia's Greatest Brands and Leaders 2017.Prior to this the Blue Ocean Group was recognised as Sri Lanka's Best Developer at Asia Property Awards 2017 organised by PropertyGuru Asia in Singapore. At the same awards show, the Group also bagged the coveted awards for Best Interior Design, Best Condo Architecture Design and Best Sustainable Development.