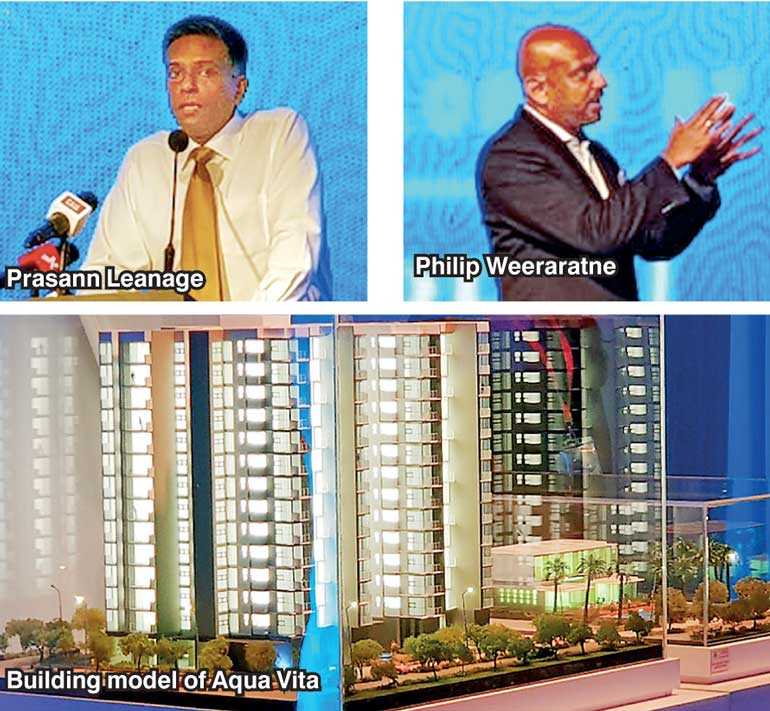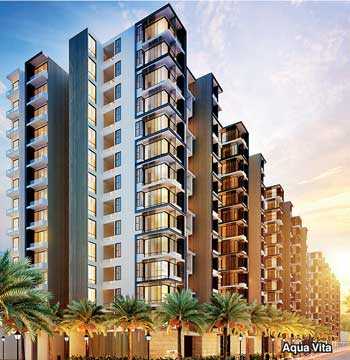 NPH Developers Ltd. (NPHD), a joint venture between Ayenka Holdings Ltd. Sri Lanka and NPH Investments Ltd. (NPHI) Maldives, successfully launched the Aqua Vita Residencies Project of 104 unique luxury apartments allotted across 14 floors, making it the tallest apartment complex in Hulhumale, Maldives, at the first phase of development.

Ayenka Holdings is a privately-held company with diversified business interests in Sri Lanka and overseas, while NPHI has operated in the Maldives for well over a decade with professional ties with numerous hotels and resorts in the country.

On 13 November, NPH Development Ltd. (NPHD) hosted the launched Aqua Vita Residencies at the National Art Gallery in Male, Maldives. The ceremony was addressed by NPHD COO Prasann Leanage and Principal Architect of this masterpiece Philip Weeraratne. "At Aqua Vita Residencies we give you vertical luxury and living at its best; by this I mean that the design is simplified and optimised through the utilisation of space. It's about the location convenience, privacy, security and of course, exclusivity," explained Leanage, speaking at the ceremony.

Leanage, Ibrahim Mohamed (Director NPHD), Philip Weeraratna and Shehan Silva (Business Development Manager) then proceeded with the unveiling of the building model, followed by a 3D walkthrough video featuring the apartment units and the facilities available at Aqua Vita.

Luxury two and three bedroom apartments offer breathtaking views of the Indian Ocean, with balconies for the living room and bedrooms. The interiors are tastefully done using the best material and technology available in the international market. Entry to the property is through an elegant walkway lined with lush vertical gardens and water features.

The principle architect of the project is Philip Weeraratne from PWA Architects. Weeraratne effectively leads a team of architects and designers who have been associated with the project from concept, detail design to completion. PWA provides comprehensive consultancy services together with a multi-disciplinary team of specialists.

NPH Developments have employed MCC Construction, a Fortune 500, billion-dollar company, as their main contractor. The company is responsible for many large and successful projects in Singapore, Middle East and Sri Lanka. Aqua Vita Residencies is located on the residential island of Hulhumale, just eight km from the north east coast of Male and approximately 6.5 km away from Velana International Airport. Aqua Vita boasts an enriched lifestyle, offering all homeowners the unique opportunity to be a part of one of the most exclusive developments been carried out in the Maldives, and by doing so benefit from above market rate returns on investment.