2015 Intex South Asia
The world's eyes are on Intex South Asia 2016, the region's premier sourcing fair, connecting the apparel and textile world to South Asia.

After the resounding success of the first edition, the second edition of Intex South Asia is back, bigger and better than ever before with a new and powerful curated platform, enabling a wider scope for both exhibitors and buyers to connect, network and expand.

Intex South Asia has the distinction of being the only international sourcing show in South Asia bringing together over 150 global suppliers of yarns, apparel fabrics, denims and clothing accessories from India, Pakistan, Bangladesh, Sri Lanka, China, Korea,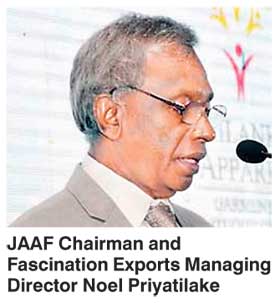 Taiwan, Hong Kong, Indonesia and more. This year there has been an increase of 41% from last year's show.

Intex South Asia focuses on the South Asian region because it is the second largest hub for textile and apparel manufacturing in the world, second only to China. Sri Lanka is the ideal location for a pan-regional show given its strategic location, logistical connectivity and neutrality.

The inaugural edition of Intex South Asia in 2015 saw a grand opening ceremony, being inaugurated by State Minister of Development Strategies and International Trade Sujeewa Senasinghe, Deputy High Commissioner of India Arindam Bagchi and Export Development Board (EDB) Chairperson and CEO Indira Malwatte along with presidents and chairpersons of leading trade bodies from sri lanka and other international countries.

This year too, Intex South Asia is endorsed by the High Commission of India, Colombo; the Export Development Board of Sri Lanka (EDB); Joint Apparel Association Forum (JAAF) and other trade bodies in Sri Lanka, South Asia and other regions.

Intex South Asia, with its theme 'One Show – One Platform – One World,' will attract garment exporters and manufacturers, buying houses and agents, importers, distributors and traders, trading houses, local and international retail chain stores, apparel brands and fashion labels, design studios, government bodies and trade associations, etc.

JAAF Chairman and Fascination Exports Managing Director Noel Priyatilake said: "Intex South Asia and JAAF are engaged in synergising their respective strengths to help Sri Lankan manufacturers make their mark on the global stage. Intex South Asia, as a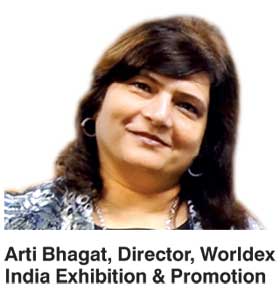 sourcing show, is bringing international suppliers to Sri Lanka, which will enable our manufacturers to get world class fabrics on time thus increasing our competitive edge globally. At the same time, Sri Lanka's central location in the region makes it an excellent point for re-exports."

Priyatilake added, "Speed of delivery is critical today, and under the proposed hub act, Sri Lanka can supply to Bangladesh, India and Pakistan. The added advantage of the hub act is that companies are also sanitized from local taxes, helping garment exporters with competitive pricing."

JAAF being an apex body has six associations as members and represents 90% of the export trade, which includes manufacturers, buyers, suppliers and local brands. JAAF takes up industry matters with the government to create an enabling environment as well as help create manufacturing facilities within Sri Lanka and in other countries.

Speaking on Intex South Asia 2016, Worldex India Director Arti Bhagat said, "The Sri Lankan apparel and textile sector is expected to receive a tremendous boost with the impending grant of GSP+. With Sri Lanka's reputation as an ethical garment manufacturing centre, it's fast becoming a business hub for South Asia's garmenting industry. That is why we feel it is the perfect location for Intex South Asia."

Intex South Asia 2016 remains Asia's most influential international trade show, giving you in depth insights to penetrate and develop the vast South Asian market.