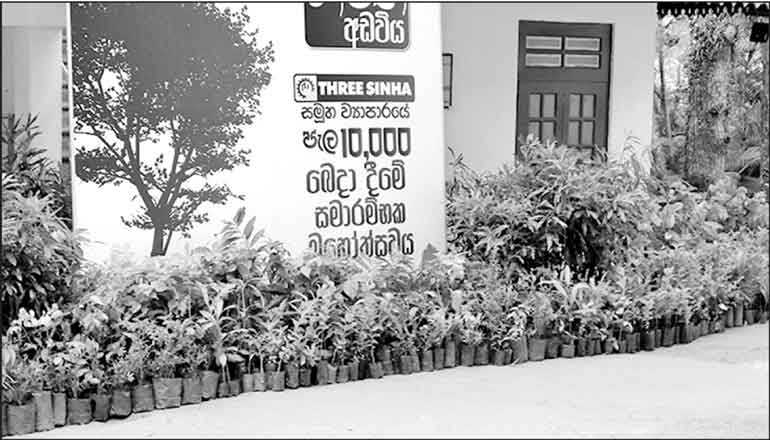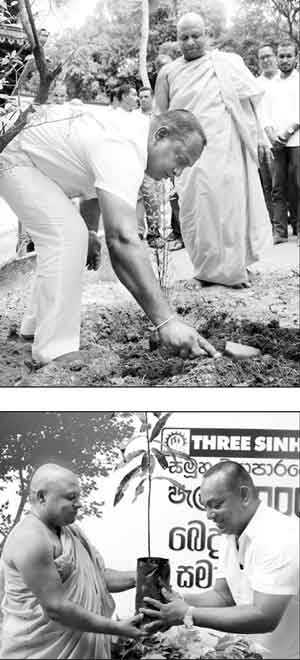 Three Sinha Group of companies successfully held a plant distribution program recently in their factory complex at Madinnagoda, Rajagiriya. The event held under the patronage of Three Sinha MD Manjula Ariyakumara saw the distribution of 10,000 saplings of Kumbuk, Mahogany and Mee trees.

Since it is the responsibility of each company to contribute to protect the environment, this can be introduced as a move that showcased Three Sinha's understanding and responsibility in maintaining the balance of the environment and preventing environmental destruction.

Commenting on the CSR project, Three Sinha MD Manjula Ariyakumara said, "While fulfilling our social responsibility to contribute to protect the environment, we are keen to take every step to offer all our products as environment friendly as possible."

The latest introductions by Three Sinha are the eco-friendly solar power systems. While diversifying its business network Three Sinha Industries has started constructing low cost prefabricated steel buildings with state of the art technology.

Three Sinha has introduced a range of products to the market, namely roller doors, roller shutters, sectional overhead doors, window shutters, fire resistant doors, aluminium fabrications, sensor doors, stainless steel railings and stairways, poly-carbonate canopies, stainless steel pantry cupboards, automatic barriers and motor operated sliding gates and swing gates as well access control systems. Three Sinha also has the distinction of being an ISO 9001:2008 certified organisations.