The members of the Board of Management of The Management Club together with the Executive Committees of the five Clubs and its CSR arm 'Enable The Disabled' (ETD), will be tasked to organise a series of events in the coming year to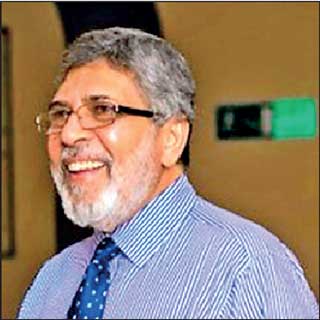 The Management Club President Emeritus and Founder Fayaz Saleem
celebrate the 20th anniversary of TMC, said President Emeritus and Founder of The Management Club Fayaz Saleem.

He also said completing 20 years as a 'home grown' Sri Lankan management entity is indeed is of great significance! The journey he said has been long and hard, with moves from their first host hotel the Galle Face Hotel, then for a short while to Excel World and seven years ago to the Galadari Hotel.

He remembers with gratitude to Sanjeev Gardiner for having so spontaneously agreeing to host TMC's first home.

TMC Mount's first home, the Mount Lavinia Hotel, too was short lived as the management of the Mount Lavinia Hotel, required the space for the centenary refurbishment program. TMC Mount is settled in at the Berjaya Mount Royal for the past 16 years.

A wide variety of management development programs, fellowship, and fun events would be held throughout the anniversary year, provided however the pandemic will not restrict or stifle the planned activities.

The launch of a comprehensive 'Membership Directory' is also on the cards to coincide with the anniversary.